Hoka unveils global marketing campaign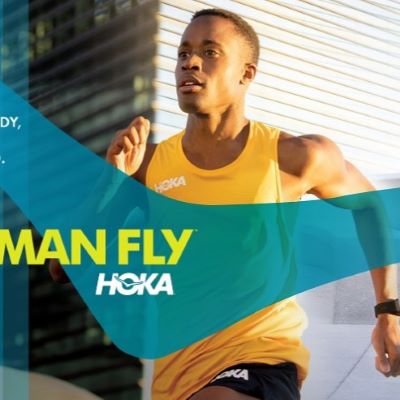 The division of Deckers Brands launched the global platform Fly Human Fly to invite runners of all abilities to experience running as an experience of joy, optimist and limitless possibilities
Through the most comprehensive globally integrated marketing campaign to date, amplified across owned media, digital platforms and out-of-home, Hoka hopes to encourage consumers to reach new heights together. The 60-second spot Pursuit, which introduced the campaign, is meant to establish the brand's belief in the transcending power of running. Simultaneously, the brand released the style Mach 5, an iteration of its iconic Mach franchise.

"Hoka has been championed by a strong community of endurance athletes from the very beginning. When a consumer tries a Hoka product, they fall in love with our product innovation that delivers an experience that is both easy on the body and world-class fast. Thus, the brand growing primarily by word of mouth up until this point", explained Norma Delaney, Vice President of Global Brand Marketing at Hoka. So, "the Fly Human Fly global campaign is an invitation for humans everywhere to experience Hoka and fly into a world of new possibility", she added.

The campaign will introduce a strong visual language, using the same kind of bold colours that can be found in its products, and elevate the iconic bird logo to create synergies across the campaign elements, driving brand recognition. In addition, the brand will launch new product innovations, host experiential events at retail stores and release ongoing integrated marketing stories.

The division of Deckers Brands also announced a partnership with the non-profit Achilles International, whose mission is to transform the lives of people with disabilities through athletic programs and social connections. Hoka will contribute with monetary and product donations, and feature inspiring stories of Achilles' athletes on the Humans of Hoka platform.

Image Credits: sports-insight.co.uk