Hermès posts strong performance in 2021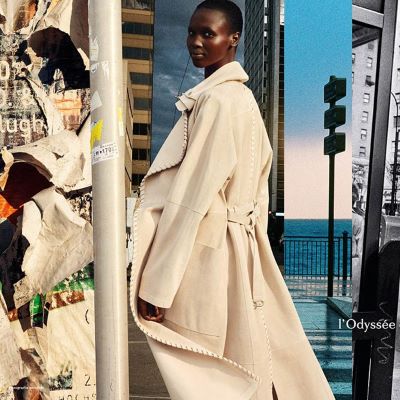 The French-based luxury group reported an increase in revenue of 42% at constant exchange rates, and 41% at current exchange rates, as compared to 2020, reaching 8.98 billion euros
"I thank above all the passion and quality of our teams' work, because together we have made 2021 an exceptional year. Abundant creativity, unique know-how and the quality of materials have driven the growth of our sixteen métiers. Hermès is very dedicated to its role as a committed and responsible company and continues its commitments to job creation around the world and to regional regeneration in France, while reinforcing its ambitious environmental objectives", commented Axel Dumas, Executive Chairman of Hermès.



Sales by Geographical Area
In 2021, sales in the group's stores increased by 44%, and by 41%, on a comparable basis to 2020 and 2019, respectively. Wholesale activities rose by 24%, as compared to 2020, despite constraints faced by travel retail. Asia and America recorded the highest growths, on a comparable basis to both 2020 and 2019, but Europe returned to growth, as compared to 2019.





The group reported that Asia, excluding Japan, continued to pursue "its dynamic growth, driven particularly by the sustained performance in Greater China, Australia, and Singapore, despite new restrictions in some of the region's countries", with sales up by 45% and by 65%, on a comparable basis to the two prior years (2020 and 2019). Sales in Japan have risen by 25% and by 20% over 2020 and 2019, "thanks to the loyalty of customers, while benefitting from the end of the health state of emergency in October".





The America region reported a strong performance, despite the sanitary restrictions enforced in several US cities in the fourth quarter, up by 57% and by 24% over the previous two years. Europe, excluding France, had a particularly strong second half in 2021, with sales growing by 37% and by 10%, as compared to 2020 and 2019. Hermès has also announced that France confirmed its recovery (up by 35%, as compared to 2020, and down by 3%, as compared to 2019), despite a fourth quarter marked by fewer tourists in the Paris Stores.




Sales by Business Lines
The group reported that by December 2021, all the business lines confirmed their growth, "with a noteworthy increase in Ready-to-wear and Accessories, Watches and Other Hermès Business lines (Jewellery and Homeware).





Sales in the Leather Goods and Saddlery division grew by 29% and by 23%, as compared to the prior two years, with the fourth quarter decelerating as anticipated. The group also noted that it continues to strengthen its local presence in France, creating new jobs.





The Ready-to-wear and Accessories business line "pursued its dynamic growth". Sales in this segment increased by 59% and by 44%, on a comparable basis to 2020 and 2019, respectively. The Silk and Textiles business line also performed well (up by 49% and by 15% over the prior two years). The Watches business line reaffirmed its momentum, with sales increasing by 73% and by 77%, on a comparable basis to the previous years. Perfumes and beauty business line sales were up by 47% and by 19%, as compared to 2020 and 2019. Other Hermès business lines also stood out, reporting growth of 57% and 95%, as compared to the prior years.






Image Credits: fashionotography.com