Hermès registers robust sales growth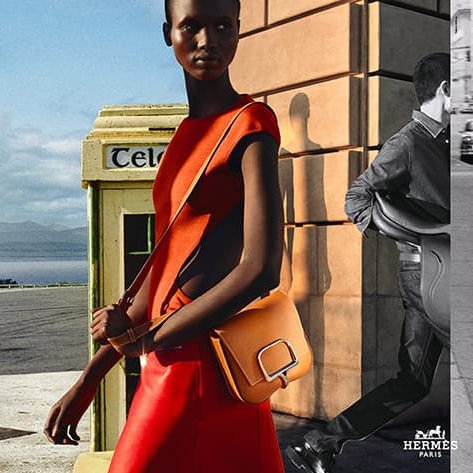 In the first quarter of 2021, the group's consolidated revenue amounted to 2.08 billion euros (44% at constant exchange rates and 38% at current exchange rates), thanks to an outstanding performance in Asia and Japan and the upturn in America
"I would like to thank our employees who, for a year now, have been showing great courage and unfailing commitment. In a still unstable context, our strong sales growth confirms the robustness of our sustainable artisanal model and the desirability of our collections to our customers all over the world", commented Axel Dumas, Executive Chairman of Hermès.


Sales by Geographical Area
(at constant exchange rates)
The first quarter of 2021 confirmed the acceleration in sales in the group's stores, with a strong growth of 51% compared to 2020, and of 41% compared to the first quarter of 2019. Wholesale activities (-2%) remain penalised particularly by travel retail.

Asia excluding Japan (94%) achieved an excellent performance throughout the geographical area, driven by highly dynamic activity in Greater China and sustained activity in Korea, Thailand, Singapore and Australia. Japan (20%) confirmed a sound growth notably due to the "loyalty of local customers despite the sanitary state-of-emergency measures".

The America region, with a 23% increase, returned to growth which started at the end of 2020 and completed a good first quarter despite local constraints.

Europe excluding France (-1%) and France (-9%) was still penalised by new restrictions during the first quarter and by store closures in several countries, especially in the United Kingdom, Germany and Switzerland. The drop in tourist traffic was partly offset by the "loyalty of local customers and strong growth in online sales".


Sales by Business Line
(at constant exchange rates)
At the end of March 2021, all the business lines returned to growth, with a "remarkable" increase in the Ready-to-Wear and Accessories division, Watches and Other Hermès Business Lines.

In the Leather Goods and Saddlery division (34%), sales accelerated in the first quarter, driven by the strong deliveries made at year end. The Ready-to-Wear and Accessories division registered growth of 51%, while. Silk and Textiles business line progressed well, with a 34% increase. Perfumes and Beauty (21%) posted growth and the Watches segment with a variation of more 96%, performed exceedingly well in the first quarter. The Other Hermès business lines (93%) confirmed their momentum, thanks to Homeware and Jewellery.


Other Highlights
At the end of March 2021, currency fluctuations represented a negative impact on revenue of 79 million euros.


Outlook
Given the uncertainty to anticipate the impacts of the COVID-19 pandemic, in the medium-term, Hermès confirms an "ambitious goal for revenue growth at constant exchange rates".