Hermès returns to growth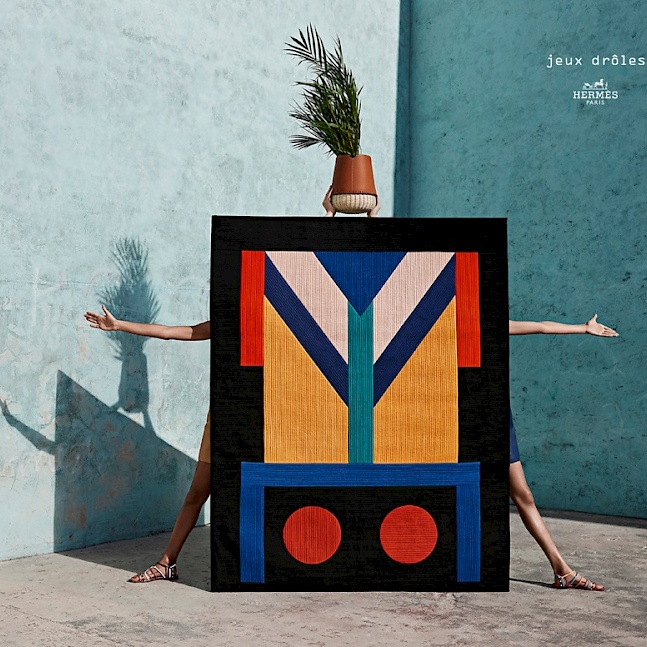 Sales in the third quarter (+7% at constant exchange rates and +4% at current exchange rates) are driven by strong activity in the group's stores (+12% at constant exchange rates), the momentum in Asia and a significant improvement in all other geographical areas
"In 2020, we are seeing the affirmation of major strategic commitments with social and environmental responsibility, the digitalisation of uses and lifestyles, as well as positive market dynamics in Asia. Taking into account these profound and lasting changes allows us today to remain confident despite a still uncertain future. Our good performance enables us to continue to invest and to create jobs. I would like to thank all the teams at Hermès who work daily to keep the house growing", commented Axel Dumas, Executive Chairman of Hermès.
At the end of September 2020, the group's consolidated revenue amounted to 4 288 million euros, down by 14% at current exchange rates and at constant exchange rates. Sales in the third quarter reached 1 800 million euros, up by 7% at constant exchange rates and by 4% at current exchange rates.
Sales by Channel
At the end of September 2020, sales in the group's stores were down by 11% at constant exchange rates, with a third quarter up 12%. The acceleration of online sales is strengthening, with no rupture in trends, with a sharp increase in traffic and conversion rates. Wholesale activities are down by 35% over nine months, mainly penalised by travel retail.

Sales by Geographical Area

Asia excluding Japan (+4%) pursued its very favourable dynamic, driven by an excellent third quarter up by 29%. It benefitted from the remarkable performance of Mainland China, Korea, Australia and Thailand. The activity in Hong Kong and Singapore improved. Online sales are growing strongly and benefit from the new digital platform, deployed this year in Hong Kong, Macao and Korea. Japan (-11%), after the unfavourable impact of store closings in the spring, saw a strong upturn in the third quarter up by 11%. America (-29%) is slightly down in the third quarter due to the store closures in Hawaii since August. Europe excluding France (-27%) and France (-33%) are still suffering from the drop in tourist flows, partly offset by local customers.

Sales by Business Line
The Leather Goods and Saddlery business line (-13%), improved strongly in the third quarter, which renewed with an 8% growth as a result of the resumption of deliveries and sustained demand. The Group's other business lines also benefitted from the good resumption of business in the different geographical areas. Ready-to-Wear and Accessories (-16%) showed a strong turnaround in the third quarter at 7%. Silk and Textiles (-32%) was penalised by a high comparison basis in the third quarter and by the lower sales in travel retail. Perfumes, also penalized by the impact of travel retail activity, were down by 22%. Watches (-8%) achieved a very good third quarter, up by 13%. The Other Hermès business lines (+ 12%) are highly growing with a 42% increase in the 3rd quarter, thanks to Jewellery and Home universe.

Currency Fluctuations

At the end of September, currency fluctuations represented an unfavourable impact of 22 million euros on revenue.