Global Footwear Executive Summit returns on the 14th of March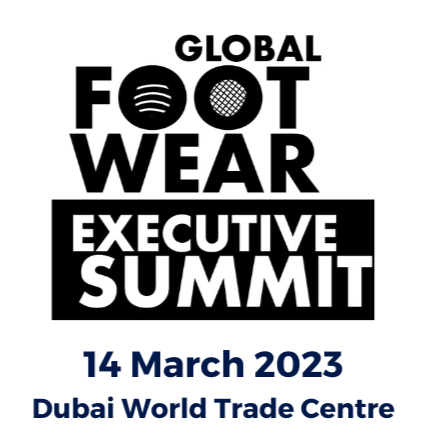 The third edition of the Global Footwear Executive Summit will take place on the 14th of March, during the APLF trade fairs, in Dubai, to discuss the future of the leather industry
In addition to hosting the three APLF fairs - APLF Leather, Materials + and Fashion Access – from the 13th through the 15th of March 2023, the Dubai World Trade Centre will also be the stage for the third edition of the Global Footwear Executive Summit on the 14th of March. The goal is to bring together footwear brands, retailers, suppliers, and associations to debate and explore the latest trends in the leather industry.

Starting at 10:30, the first session, "Think Innovation: How to Shape a Swift, Flexible & Future-Proof Retail Brand", will focus on the importance of innovation in today's world through the experience of the speakers Ms. Deepali Khanna (Inochi), Ms. Shivani Malik (Da Milano), Mr. Rajesh Kadam (Inc5), Ekta Kamran (Aldo) and Nakul Manchanda (Lamos). The second session, at 11:30, will count on the presence of Ms. Catherine Hindermann (Gaia Amore) and Ms. Stephanie Bretonniere (POWR3) to discuss creative approaches in the digital world under the subject "Decoding Metaverse and its Business Opportunities".

The last session, at 16:30, whose speakers will Ms. Joana Vaz Teixeira (World Footwear), Mr. Sanjay Leekha (CLE Chairman), Mr. JK Seth (Strategic Consultant), and Mr. Rajesh Kadam (Inc5), will centre the debate on the leather industry, in particular, "Future Trends in the World Leather and Leather Products Industry and Trade".

Registrations
can be made following this
LINK
.
APLF Dubai 2023
The Hong Kong-based trade fair, which made a comeback last year in Dubai following two years of absence due to the COVID-19 pandemic, will again take place in the Dubai World Trade Centre, from the 13th to the 15th of March 2023. The organization has confirmed the presence of 463 exhibitors from 34 countries and regions in Halls 1 to 3, as well as 14 country pavilions (Brazil, Egypt, France, Georgia, India, Italy, Japan, Pakistan, Spain, Turkey, UK, USA, Uzbekistan and Zimbabwe).








Image Credits: aplf.com