GDS announces new dates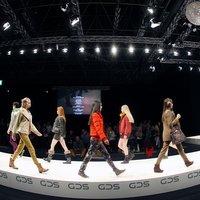 A new sequence of days was announced for the next editions of the GDS– Global Destination for Shoes Accessories and tag it! – The Private Label Show
For the summer 2016 edition of the trade fairs GDS & and tag it! the industry will gather in Düsseldorf from the 26th to the 28th July, i.e. from Tuesday to Thursday.

The dates for the winter edition of GDS in February 2017 have also been fixed. From the 7th to the 9th February 2017, also from Tuesday to Thursday, the sector will meet again in Düsseldorf.

According to Werner Matthias Dornscheidt, President & CEO at Messe Düsseldorf: "We decided to change the order of trade show days after in-depth talks with the advisory board. GDS is subject to an ongoing optimisation process. In response to retailers' requests the new sequence of days avoids the Friday as one of the strongest selling days for retail. So retailers can capitalise on the trade shows as best as possible and do not have to decide between a visit to the trade show and selling at their store".