Highlights at the forthcoming GDS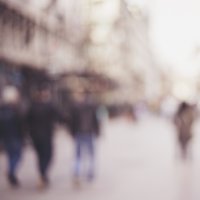 From the 10th to 12th of February the international shoe sector will be meeting in Düsseldorf for the 121st edition of the GDS – Global Destination for Shoes & Accessories
Just under 800 brands will present their collections for the new season at the next edition of the Düsseldorf trade fair.

One of the highlights of the event will be as usual the Kick-off Press Conference for the GDS with the presence of the associations HDS/L (Federal Association of the German Footwear and Leather Goods Industries) and BDSE (Federal Association of the German Footwear Retail Trade). It will take place at the press Centre at 12:30 PM and facts and figures on GDS, shoe manufacturers and shoe retailers will be announced.

GDS will also offer all journalists a guided Press Walk on that day, including fashion shows like the STUDIO Show, special product presentations and press events and offering targeted information on selected exhibitors' highlights.

Also announced by GDS is the presence of VIP guest Ruth Moschner, a well-known presenter, author and actress, and numerous fashion shows to animate the event, such as the STUDIO Show – "Maximal Minimal", an opportunity to watch premium collections at the STUDIO catwalk.
In cooperation with the online magazine styleranking a special BloggerRunwayShow will be staged at GDS. Five fashion bloggers will present their styling and trends on the catwalk. Each blogger represents one partner label. The selected shoe collections come from Rachel Zoe (blogger Sylvia Haghjoo of hug-you: www.hug-you.com), Aquatalia (blogger Julia Haghjoo of number 93 www.number-93.com), Lloyd (blogger Andrzej Stalis alias Stilysto: www.stilysto.com) Belmondo (blogger Ji-Young Kim of TheClassyCloud www.theclassycloud.com and Minnetonka (blogger Julia Mosig of stylingliebe: www.stylingliebe.de).

Worth mentioning is the overriding trend theme "Digital Craft #2" which is visible along the entire Highlight Route and shows the trade audience what new opportunities digital solutions and smart shop modules open up to retailers. Innovative and technological solutions for the POS are introduced such as touch screens, barcode scanners, tablets and Apps, to name but a few. On top of this, the international innovation and education institute SLEM, which is headquartered in the Netherlands, presents an outlook on tomorrow's technologies and trends at GDS.

A series of Events, Happy Hours and Get-Togethers will also take place, with special highlight to a new edition of the FashionBloggerCafé. The fashion bloggers' meeting FashionBloggerCafé "shoedition" gives bloggers with a flair for footwear and accessories the possibility to network and exchange. Over 100 bloggers are awaited here for lectures, workshops and prize draws from and with bloggers.

An innovative feature of this edition will be HDS/L Junior Award presented by the Federal Association of the German Footwear and Leather Goods Industries as part of the Press Walk on the first day of GDS. The award sponsored in cooperation with GDS is given to a creative young designer.