Footwear giants heading to Vietnam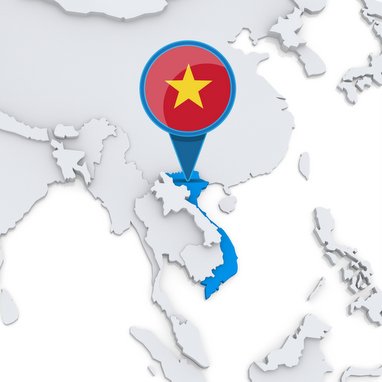 Affordable labor costs and free trade agreements with several countries are positioning the country in the pole position to attract foreign investment from some of the largest worldwide footwear players

During the last annual meeting of shareholders, Kasper Rorsted, adidas' Chief Executive Officer has said that a shift in its sourcing of footwear from China to Vietnam is expected: "I'm not going to rule out that this trend is going to continue", although he admits that "China is still an important procurement market, irrespective of trade duties".

In 2017, factories in Vietnam produced 44% of adidas footwear volume, up from 31% in 2012, while Chinese suppliers made 19%, down from more than 30%. The Germany-based company expects that production will continue to shift from China to Vietnam and that this country will produce more than half of adidas footwear by the end of 2019.

Germany-based Puma, which manufactures approximately a third of its products in China, has recently stated that it is working on a plan to move some production from China to other Asian markets, as a reaction to the imposition of US tariffs.

Also, Nike is usually used as an example of a company heavily investing in Vietnam in the last few years, taking advantage of the reasonable labor costs and favorable trade conditions.

According to the latest edition of the
World Footwear Yearbook (available here)
, in 2017 Vietnam produced 1.185 billion pairs of shoes (a share of 5.2% in worldwide production), taking the third position as the largest producing country. In 2017 Vietnam was the second largest exporter of footwear with a 7.4% share (1.021 billion pairs).
Recently, Di?p Thành Ki?t, Deputy Chairman at Lefaso, the Vietnam Leather, Footwear and Handbag Association, stated the believes the industry's recent performance will continue and Vietnam's leather and footwear industry will further develop in the coming years. According to Lefaso, several factors will enhance the industry's performance in the future. Vietnam has free trade agreements with major markets like Japan, the Customs Union of Russia, Kazakhstan and Belarus, South Korea and ASEAN, and a Comprehensive and Progressive Agreement for Trans-Pacific Partnership and an agreement with the EU. Such agreements facilitate the country's international trade. In terms of internal background, more than 65% of the population is of working age, providing an abundant supply of accessible and skilled workers. According to Lefaso a combination of such elements, with a focus on producing and exporting high-value products, will represent a huge opportunity for the leather and footwear industry.