Vietnam: footwear with strong development prospects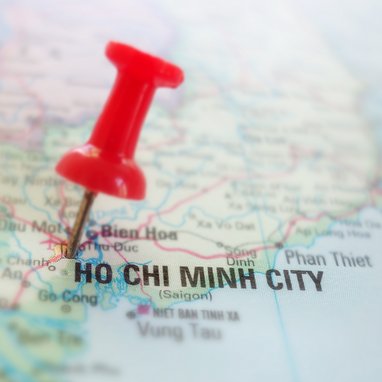 The idea was defended by Di?p Thành Ki?t, Deputy Chairman at Lefaso, the Vietnam Leather, Footwear and Handbag Association, in a two-day Vietnam Footwear Summit in HCM City
Speaking at the two-day Vietnam Footwear Summit held in HCM City last week, Di?p Thành Ki?t, Lefaso's Deputy Chairman, said he believes the
industry's recent performance will continue
and Vietnam's leather and footwear industry will further develop in the coming years.
According to Lefaso, several factors will enhance the industry's performance in the future. Vietnam has
free trade agreements
with major markets like Japan, the Customs Union of Russia, Kazakhstan and Belarus, South Korea and ASEAN, and a Comprehensive and Progressive Agreement for Trans-Pacific Partnership and an agreement with the EU. Such agreements facilitate the country's international trade.
In terms of internal background, more than
65% of the population is of working age
, providing an abundant supply of accessible and skilled workers.
According to Lefaso a combination of such elements, with
a focus on producing and exporting high-value products
, will represent a huge opportunity for the leather and footwear industry.
However, existing
challenges
cannot be ignore as they pose severe threats to the development of the industry, namely the
increasing labour costs, protectionism and competition from other countries.

The local authorities confirm that between 2010 to 2017 the minimum wage increased 3.02 times while GDP per capita only increased by 2.04 times. The same source believes the impacts of this were only minimized as productivity in the industry has improved. However, the threat is real and large customers will be tempted to shift orders to countries with cheaper labour costs, especially for simple and manual items. Authorities alert that some orders can be lost to companies in Cambodia, Myanmar, Bangladesh, and Ethiopia.
However, some of the challenges can be seen as golden opportunities: "The application of automation and Industry 4.0 technologies will help raise productivity. Low cost labour alone would not ensure success, and firms need to continue to drive efficiency and digital connectivity among others".
According to the 2017 edition of the World Footwear Yearbook (
available here
), in 2016 Vietnam was the third largest footwear producer (1 185 million pairs, and a world share of 5.2%) and the second largest exporter (1 021 million pairs; share 7.4%). The US were the main destination market for Vietnamese footwear (this market accounts for 33% of the total value of footwear exports), followed by China (7%), Germany (6%), Belgium (6%) and Japan (6%).