Register to continue reading for free
Footwear exports: China leads but Vietnam is the success story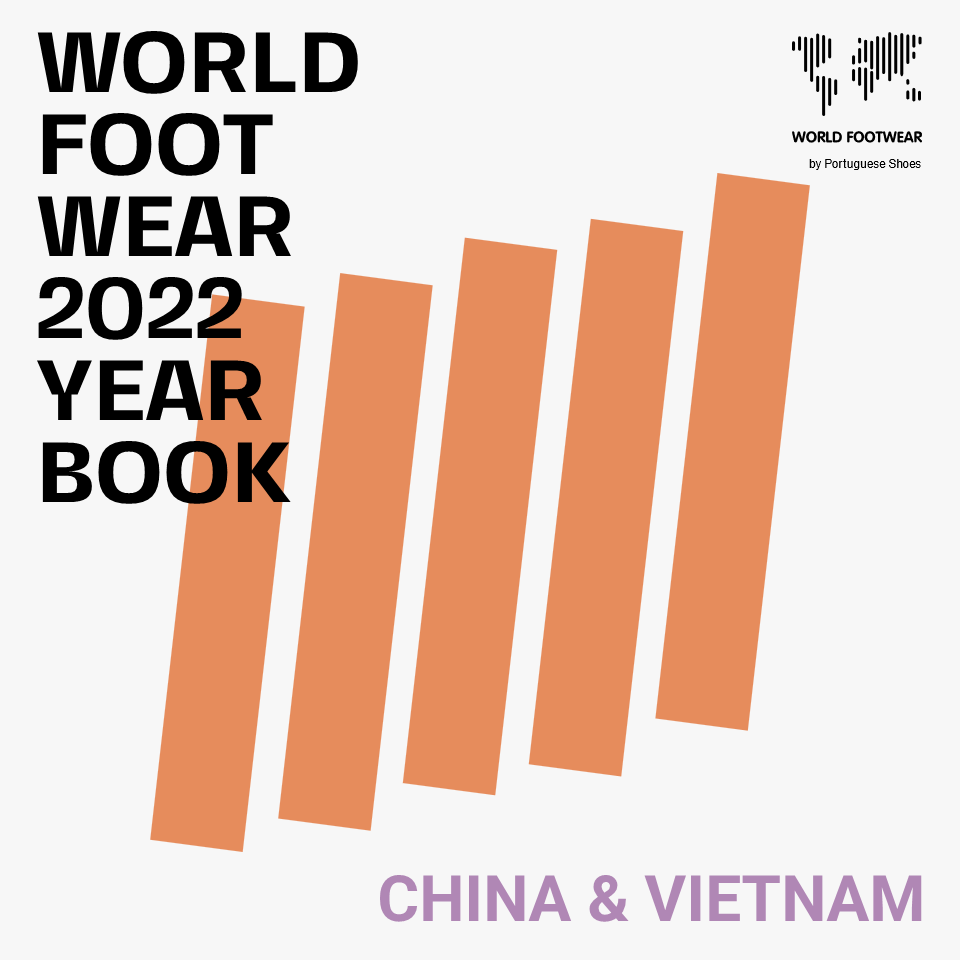 This is one of the main conclusions of the World Footwear 2022 Yearbook, recently released, and focusing on the analysis of the footwear industry in 2021
China leads the table of the world's footwear exporters by a very wide margin but, for more than a decade, it has been slowly losing market share to other Asian countries.

Vietnam is the greatest success story of the footwear industry in the last ten years and now represents roughly 10% of world exports, putting it comfortably in 2nd position in this table.

Recently Turkey has also made considerable progress and, since 2017, has climbed from 8th to 4th position with 3rd position not being beyond reach. Germany remains Europe's largest footwear exporter ahead of strong players within the industry, such as Belgium, Italy and the Netherlands.

In 2021, Cambodia reclaimed the 10th position that it had lost in the previous year.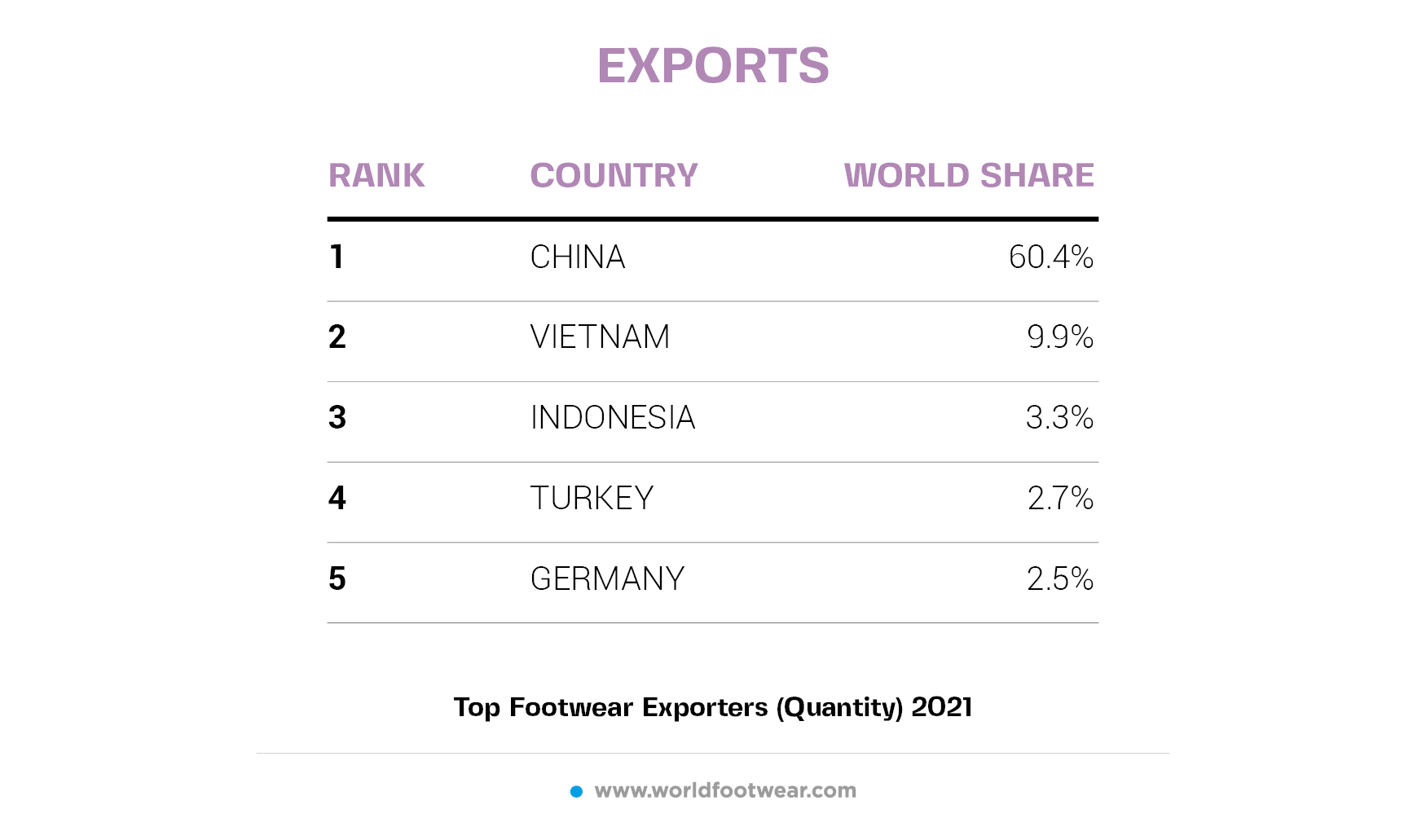 Would you like to know more?
Check the main highlights of the 2022 edition of the World Footwear Yearbook HERE



About the World Footwear Yearbook

It is the twelfth edition of a report that analyses the most important trends within the worldwide footwear industry. Data for 2021, both in quantity and value, is available, making it possible to position the main players with regards to production, consumption, exports and imports.

The publication is divided in two parts. A first chapter with a deep analysis of the World Footwear industry in 2021, with special focus on the sector's leading global players, and a second part with a detailed analysis of 83 different markets.