Register to continue reading for free
Global footwear production up by 8.6% in 2021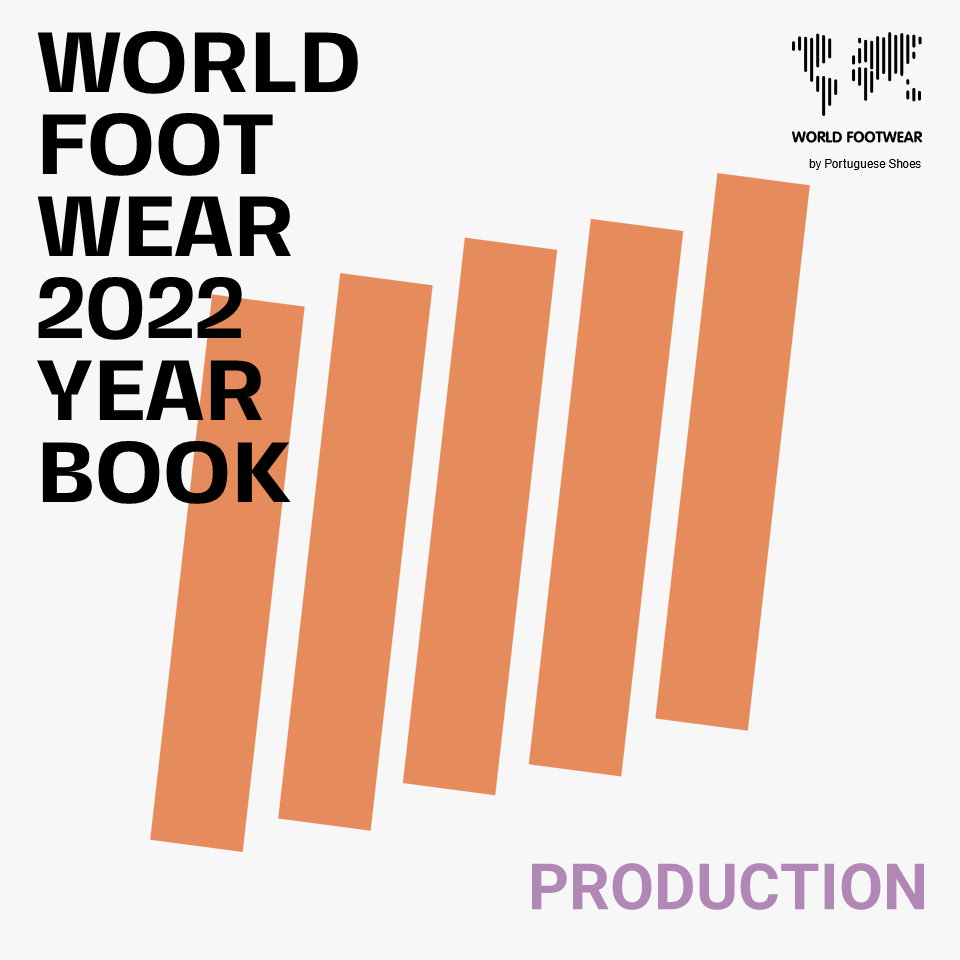 This is one of the main conclusions of the World Footwear 2022 Yearbook, recently released, and focusing on the analysis of the footwear industry in 2021. Read more about it today
Although the COVID-19 pandemic still limited manufacturing in some countries, in 2021 global footwear production increased by 8.6%, exceeding 22 billion pairs. Nonetheless, production is still 2 billion pairs below the pre-pandemic level.

At a broad, continental level, the pandemic did not interrupt the trend towards geographic concentration of footwear manufacturing. Asia now accounts for more than 88% of the world's production, an increase of more than half of a percentage point than in the previous year. Moving in the opposite direction, Europe's share dropped below 3%, as also happened with Africa's. South America slightly increased its share and is the main location of production outside Asia.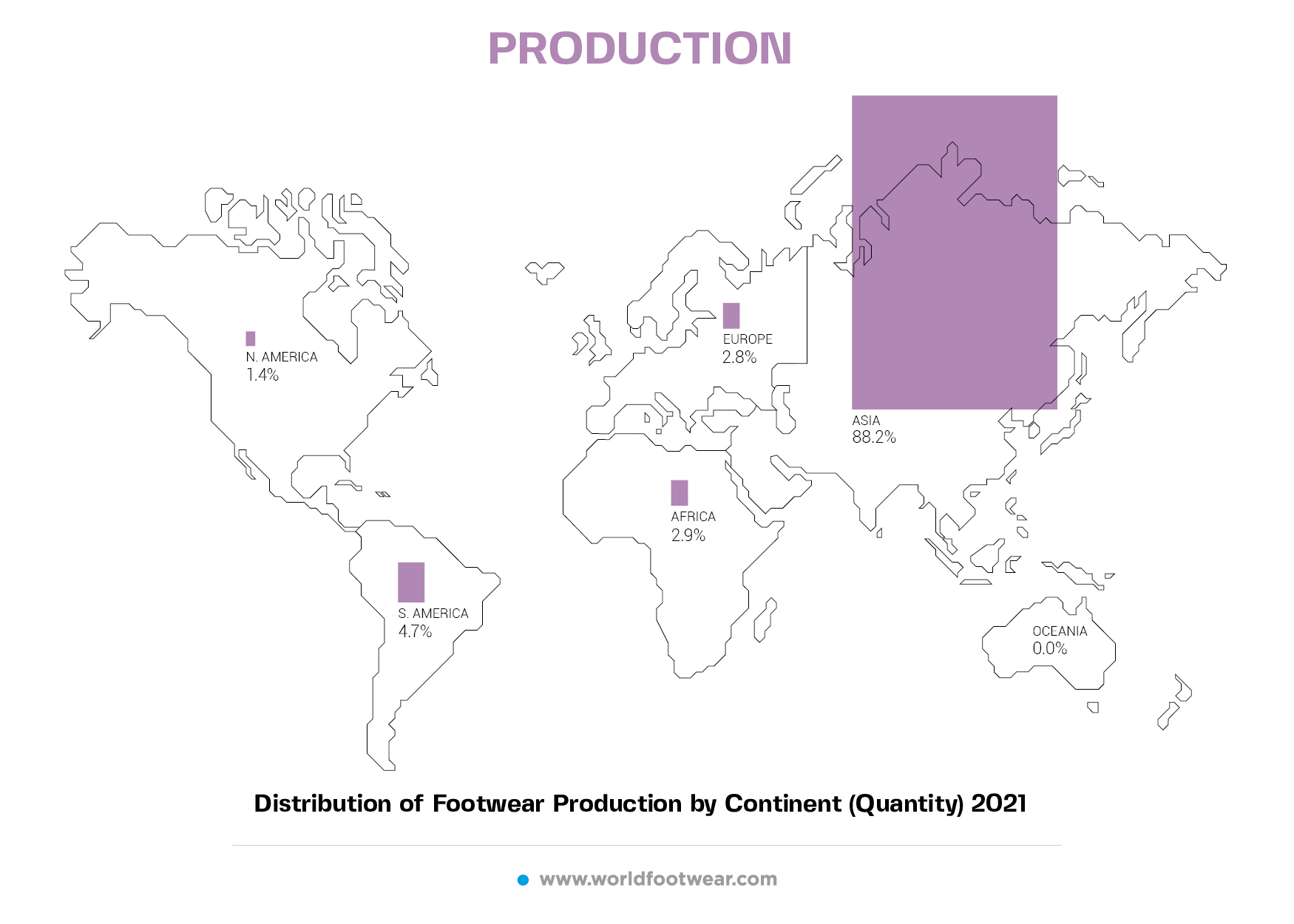 Would you like to know more?
Check the main highlights of the 2022 edition of the World Footwear Yearbook HERE



About the World Footwear Yearbook
It is the twelfth edition of a report that analyses the most important trends within the worldwide footwear industry. Data for 2021, both in quantity and value, is available, making it possible to position the main players with regards to production, consumption, exports and imports.

The publication is divided in two parts. A first chapter with a deep analysis of the World Footwear industry in 2021, with special focus on the sector's leading global players, and a second part with a detailed analysis of 83 different markets.