Register to continue reading for free
2021: global footwear market recovers from the pandemic but is still far from an all-time high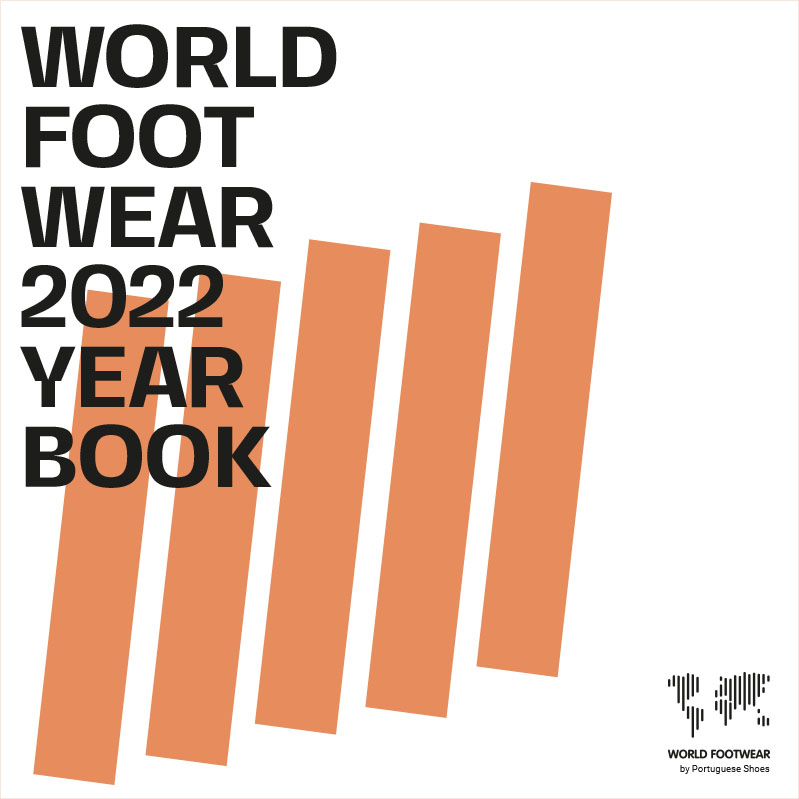 In 2021 footwear production and exports grew by 8.6% and 7.4%, respectively. Data are taken from the World Footwear 2022 Yearbook just released by APICCAPS, the Portuguese Footwear Association. Global footwear production exceeded the 22 billion pairs threshold but is still below pre-pandemic levels. Last year 13 billion pairs were exported worldwide, representing a partial recovery from the drop registered in 2020 but remaining below that of any other year in the last decade


Footwear production grows by 8.6% but is still below pre-pandemic levels
In 2021 global
footwear production
increased by 8.6%, exceeding 22 billion pairs. Nonetheless, production is still 2 billion pairs below pre-pandemic level.
At
continental level
, the pandemic did not interrupt the trend towards geographic concentration of footwear manufacturing. The footwear industry continues to be strongly concentrated in Asia where almost 9 out of every 10 pairs of shoes are manufactured, resulting in a share of 88% of the world total (more than half of a percentage point than in the previous year).
China
is the world's largest footwear producer (54.1%) but its share of the world production continues to slowly decrease in favour of other Asian countries, especially Vietnam. Over the last decade China has lost more than 6 percentage points of share.
Asia accounts for more than half of global consumption
After the marked impact of the COVID-19 pandemic on
footwear consumption
in 2020, some recovery did take place in 2021, but disproportionately in terms of geography. In 2021 per capita footwear consumption bounced back strongly in North America (+1.0 pairs) but in Europe the recovery was much weaker (+0.3 pairs). Per capita footwear consumption varies from between 1.4 pairs in Africa to 5.3 pairs in North America.
In 2021
Asia
's consumption accounted for more than half (56.1%) of the worldwide total, consolidating its position. North America and Europe followed with 14.9% and 13.3% shares, respectively.
At country level, the distribution of consumption continues gradually to approach that of the population:
China and India
lead the top footwear consumer markets and together account for almost one third of world consumption. In third position, the
United States,
a major player of the industry, already fully recovered from the effects of COVID-19, with imports and consumption already standing at pre-pandemic levels.
The
European Union
, when taken as one region, represents the fourth largest consumer market for footwear with 1 871 million pairs consumed in 2021.
Production aimed at external markets at the lowest level in a decade
Having fallen abruptly in 2020 (-19.2%) because of the COVID-19 pandemic, the volume of footwear exported worldwide partially recovered in 2021 (+7.4%) totalling 13 billion pairs. Last year,
exports
represented 58.8% of the footwear produced worldwide, the lowest figure for a decade.
The general pattern of the geographic origin of footwear exports did not change over the last decade: Asia is the origin of more than 4 out of every 5 pairs of shoes exported. Europe follows far behind, although it did manage to increase its share by 3 percentage points mostly at the expense of Asia.
China
continues by a very wide margin to be the indisputable leader in footwear exports but, for more than a decade, it has been slowly losing market share to other Asian countries.
Vietnam
, the greatest success story in the footwear industry over the last decade, now represents roughly 10% of world exports.
Average worldwide export price exceeds 11 dollars for the first time
The
average export price
per pair of footwear increased by more than 6% in 2011 to 11.07 dollars, the highest level ever. If anything, the COVID-19 pandemic seems to have strengthened the trend for price increases which was evident throughout the entire previous decade.
Share of textile footwear exports decreased over last 3 years
Until 2018
textile footwear
rapidly increased its share of world trade, approaching one third of the total both in terms of volume and value. Over the last 3 years, however, this trend seems to have stalled with the share of textile footwear stabilizing or even slightly decreasing.
Rubber & plastic footwear leads exports in volume, representing almost half of the world total, but leather footwear is still the most important category by value and accounts for 37.7% of the total.

Find more information about the World Footwear 2022 Yearbook by clicking HERE