First black-owned US footwear factory opens its doors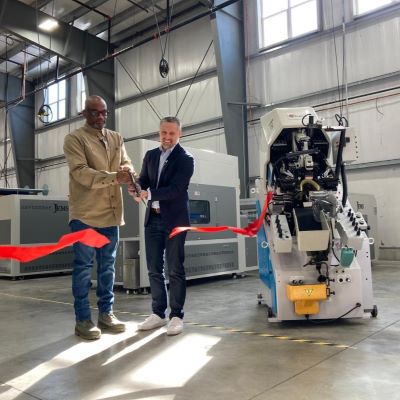 The North American company Designer Brands inaugurated, along with the Pensole Lewis College of Business & Design, the first black-owned footwear factory in the US, called 'JEMS by Pensole'
Located in Somersworth, New Hampshire, JEMS stands for "Jan Ernst Matzeliger Studio", in honour of the Black footwear pioneer who in 1883 received a patent that revolutionized footwear manufacturing. This factory was the result of a 2 million US dollars investment by Designer Brands to advance its action-oriented Diversity, Equity & Inclusion strategy. Such was done in partnership with the Detroit-Based Pensole Lewis College of Business & Design, the first and only Historically Black College & University (HBCU) in Michigan, presided by the renowned footwear designer Dr. D'Wayne Edwards.
Dr. D'Wayne Edwards will be responsible for creating the first collection of shoes to be produced in the factory, and the pairs are to be sold exclusively at DSW stores.
"JEMS by Pensole's opening marks a major achievement in improving representation by people of colour in the footwear and design industries", commented Bill Jordan, President of Designer Brands. "We are excited to see the initial shoe designs brought to life by PLC graduates in the new factory, with the future products to be sold exclusively at DSW stores. By honouring the legacy of Black entrepreneurs, we aim to inspire future designers by providing a powerful path for educational, career and retail success", he added.

"JEMS by Pensole is a firm step for promising careers for Black leaders in footwear, who as a group represent less than five per cent across all design industries. With our factory now open, we'll quickly advance PLC graduates to training for product pre-production all the way to creation of our first sneakers. Our partnership with Designer Brands and DSW makes all this possible and celebrates Black business innovators in important and meaningful ways", said Dr. D'Wayne Edwards.

LeCrown Shoes Industry Co. with decades of footwear development experience, has also invested 1 million US dollars.
Image Credits: yahoo.com