Designer Brands acquires Keds from Wolverine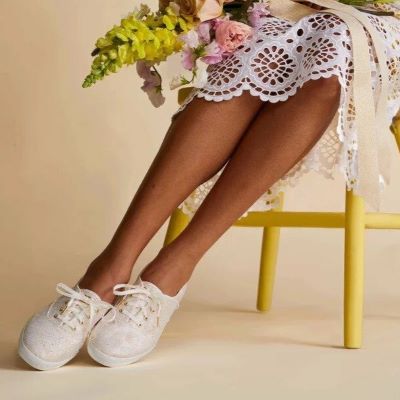 The North American company has acquired the footwear brand Keds from Wolverine Worldwide, thus increasing its Owned Brands portfolio while reaching into the athleisure category
The transaction, which includes all Keds' products (including Pro-Keds and the brand's e-commerce business), will enable Designer Brands to further expand into the casual and athleisure footwear in both direct-to-consumer and wholesale channels, adding to the recent additions of Le Tigre and Topo Athletic. With the purchase, Keds became the company's first owned brand wholesale business operating within the kids' footwear segment.

"Our growing strength in Owned Brands is evident, given that just twelve months ago, the athleisure category was a massive white space opportunity for us, and we now control high-quality brands across multiple price points. Our acquisition of Keds, which has an important presence in the athleisure space, is particularly exciting as it is an iconic brand with broad appeal for our customers and their families that gives us the potential to explore new opportunities both online and internationally", commented Doug Howe, incoming Chief Executive Officer and President of DSW.

The parent company of DSW also announced that it is finalizing an agreement with Wolverine to become the exclusive licensee for Hush Puppies in the US and Canada. Currently, DSW is the exclusive in-store distributor of the brand in the US, while serving as a physical return centre for DTC online customers. The new agreement will then grant exclusivity of the Hush Puppies brand to Designer Brands across all channels in the US and Canada, which will include the management of the HushPuppies.com DTC business. The licensing agreement is expected to come into effect later this year.

Brendan Hoffman, president and chief executive officer of Wolverine Worldwide, believes that "selling Keds and licensing the Hush Puppies brand for the United States and Canada is an important step" to advance the company's strategy of streamlining the portfolio and direct resources to the growth brands. "We are confident this will place Wolverine on an accelerated path to improved profitability and long-term shareholder value creation", he concluded.

Image Credits: pt.fashionnetwork.com