FDRA launches Footwear Trade Show Alliance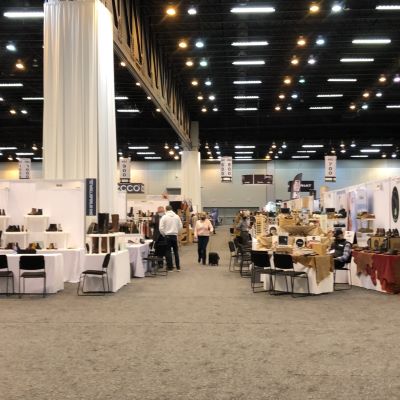 The Footwear Distributors & Retailers of America has announced the launch of the initiative Footwear Trade Show Council to foster collaborative and aligned practices within the industry
The Footwear Trade Show Council (FTCS) brings together the FDRA and the Fashion Footwear Association of New York (FFANY), Informa, the Atlanta Shoe Market, Dallas Market Centre, MICAM, FSNYE, Chicago Shoe Market, BSTA, Great Event Show, The IR Show along with the USRA, NSRA and NST to strengthen the industry as she adapts to new merchandising model shifts.

The shows intend to regularly meet both virtually and in-person in the future to explore and share "innovative and constructive ways" of serving the footwear industry "through dynamic and timely marketplaces". The goal is to align the industry needs from the start, maximizing the positive impact on footwear buyers and sellers.

"Our industry's development cycles are changing rapidly, which means commercial show schedules may need to shift to adapt to new needs. That is just one big issue we think this new group can help address together. In our new and fragmented post-COVID environment, footwear trade shows of all different types and sizes are looking for opportunities to ensure that shoe buyers and sellers are connecting in impactful ways in markets around the country and the globe. This new group will enhance those efforts", commented the FDRA President & CEO, Matt Priest.

Image Credits: cobbgalleria.com