Farfetch acquires New Guards Group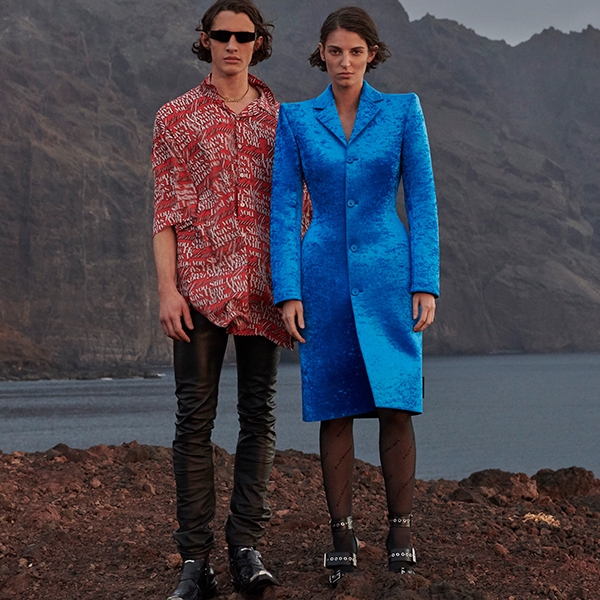 The London-based luxury ecommerce giant bought New Guards, the group owning brand Off-White, for a total value of 675 million US dollars. Farfetch plans to launch "Brands of the future"
José Neves, Farfetch's CEO and Co-Chair, commented: "The addition of New Guards' brand platform brings a creative and industrial dimension to our suite of capabilities which, combined with our community of more than 650 boutiques, enables us to power and promote both new and existing creative names in the luxury industry to build the brands of the future. The brands of the future will have three core elements. First, a creative tastemaker able to leverage digital channels to engage a global community; second, best-in-class design, planning and manufacturing; and third, direct-to-consumer global online distribution, complemented by a connected wholesale presence in the most prestigious physical boutiques. I believe this new dimension of our strategy expands and advances our vision of being the global platform for luxury, at the service of creators, curators and consumers, united for the love of fashion".

About the deal
Farfetch will purchase 100% of the shares of New Guards for a total enterprise value of 675 million US dollars. The payable amount will be split equally between cash and Farfetch shares, with the exact amounts to be determined at completion following customary adjustments.




According to Farfetch the acquisition of New Guards augments their strategy to "be the global technology platform for luxury fashion, empowering individuality, and connecting creators, curators and consumers". New Guards, a platform which has launched several global luxury fashion brands, is focusing their strategy in identifying some of the most culturally relevant emerging brands, designers and creative directors and then providing the resources and expertise to transform early stage brands into profitable, high growth businesses, driving rapid, profitable growth for New Guards itself.




Brands of the Future
The Acquisition underscores Farfetch's commitment to making strategic investments in assets that enhance and accelerate its existing strategy. The Board of Farfetch believes that the transaction will create significant value for Farfetch shareholders, and deliver meaningful benefits to consumers, designers, retailers and manufacturers within the luxury fashion ecosystem and, ultimately, enable the Brands of the Future.

"Brand Platform" extends Farfetch's capabilities and reach across the luxury fashion ecosystem. The Acquisition adds a "Brand Platform" layer to the Farfetch platform and extends the company's proposition upstream by expanding its capabilities to now include design, production and brand development. With this Acquisition, Farfetch will be able to further leverage its existing capabilities – its global consumer base, superior data insights and expansive boutique network – in combination with New Guards' expertise in supporting designers with services including strategy development, sourcing and production, merchandising, licensing, marketing and growth planning. Equipped with this suite of services and capabilities, Farfetch "will directly support new creative talent to unlock their vision and potential, deliver superior distribution and ensure consumers are served with the best new designer labels, to enable the Brands of the Future".




About New Guards
Founded in 2015, New Guards produces "to order" (quantities are based on actual orders with paid deposits, and direct-to-consumer sales represent less than 5% of revenues) and distributes via wholesale arrangements (circa 95% of revenues are wholesale), many of which are with boutiques that are already members of the Farfetch Marketplace. The New Guards portfolio delivered revenue for the 12 months ending on the 30th of April 2019 of 345 million US dollars.