Register to continue reading for free
Ecco bets in innovative shoemaking processes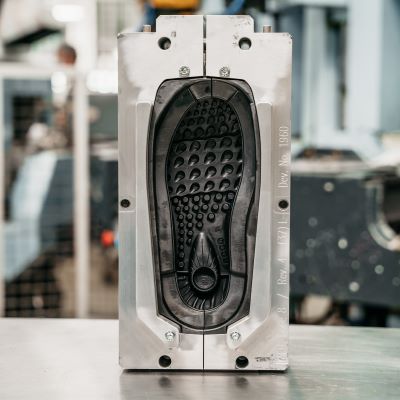 The Danish shoemaker has chosen to use Stratasys Origin One 3D printers and Henkel Loctite materials to accelerate the shoemaking development process in its facilities in Portugal and Denmark
"Our innovative approach to footwear development and desire to put customer experience as a priority made additive manufacturing a logical next step in the evolution of our development process. In our search to find the right partner, we tested a variety of 3D printers for surface quality, print speed, and accuracy. Among the printers we tested, the Stratasys Origin One was the 3D printer that best met our stringent requirements", commented Jakob Møller Hansen, Vice President of Research and Development at ECCO.

The goal is to enable designers and developers to test functional shoes earlier in the development cycle: by 3D printing the moulds, instead of machining them, a single pair of mould inserts can be printed overnight, which is also more cost-efficient. Besides, Ecco can now quickly produce mould inserts at the location that needs them, eliminating the need to ship heavy metal moulds, reducing costs, and minimizing the risk of shipping delays or tariffs. In addition to this, it becomes possible to place easily real production shoes, in more varieties, in the hands of their potential customers for feedback and pre-sale opportunities earlier in the shoemaking process.

"ECCO's case is a great example of how the footwear industry is embracing additive manufacturing for functional shoe parts, which goes beyond typical applications like sport shoe cushioning. We were able to collaborate with ECCO to provide a solution that allowed them to further innovate their processes and produce a quicker development workflow", added Chris Prucha, CTO of Production P3 for Stratasys and a co-founder of Origin.

Cindy Deekitwong, Global Head of Marketing, Henkel Adhesives' Incubator Businesses, remarked that "Together with ECCO and Stratasys, we are on a journey to reshape the elements of footwear manufacturing with Loctite's material innovation capabilities. With our ecosystem of partners in the market space, we are at the forefront of scaling additive manufacturing to its fullest".

Image Credits: businesswire.com