Deichmann exceeds the 5 billion revenue threshold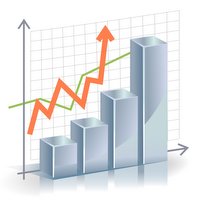 The Essen-based company announced sales over 172 million pairs of shoes worldwide
One of Europe's largest shoe retailer confirmed another record year with an increase in sales revenue, total shoes sold and number of branches, while it continues to grow both nationally and internationally.

Sales revenue for the group, which rose by 8.3% from 4.9 billion euros to 5.3 billion euros (representing 4.6 billion euros in net sales), the first time the group crossed the 5 billion treshold. After adjusting the growth rate for exchange rate effects the increase in sales revenue totaled 3.1%.

In 2015, the group sold 172.3 million pairs of shoes through its branches and online shops, reflecting the ability of the company to improve on the record-breaking figures of the previous year.

The group is active in 23 European countries and in the USA, earning 59% of its sales revenues abroad.

As of the 31st of December 2015, the group operated 3 710 branches (which compares to 3 600 in 2014) and employed some 37 300 people (growing from 36 150 in 2014).

"2015 was challenging for us, as it was for the entire industry", commented Heinrich Deichmann, Chairman of the Management Board of Deichmann, adding: "Winter in particular, which failed to materialise last year in many parts of Germany, caused problems for the industry."

Whilst most shoe retailers in Germany had to face a decline in sales revenues in general, the Deichmann group grew by 4.3% in the country. "Despite the difficult market situation, 2015 was a good year for us. With the Deichmann parent company, supplemented by our various concepts, and with our omni-channel concept, we have kept pace with the times. We feel that we are well equipped to deal with the future challenges facing us and the sector as a whole", Mr. Deichmann commented.

The Essen-based group is also strengthening its presence in the digital world, as it moves towards omni-channel retailing. The group currently operates 25 different online stores internationally. Further e-shops in the various markets, along with a range of associated services, are planned for 2016.