Deichmann sales revenue up by 6%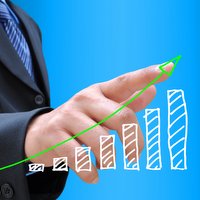 Last year, the footwear retailer, based in Essen, sold 172 million pairs of shoes worldwide. Sales revenue in Germany reached the two billion euros threshold for the first time
The Deichmann group sold a record 172 million pairs of shoes in 2014 in a range of 23 European countries and in the USA, with total gross sales totaling 4.9 billion euros (4.2 billion euros net). This resulted in the highest ever sales in over 100 years of the company's history and an increase in sales revenue of 6% (gross sales reached 4.6 billion euros in 2013), after the adjustments for the exchange rate effects.

At the end of 2014, Deichmann, one of Europe's largest shoe retailer operated a total of 3 600 branches worldwide, of which 1 363 were located in Germany, and employed a workforce of around 36 150 people. During the last financial year, the company created 1 100 new jobs.

The footwear group consolidated the steady growth of recent years both nationally and internationally in 2014, and now earns around 59% of its sales revenue abroad.

"2014 was a successful financial year for the Deichmann Group in a difficult landscape. Whether it was the warm winter, global exchange rate fluctuations or the economic turbulence in some countries: Our company was faced with numerous challenges which we overcame very well", stated Heinrich Deichmann, Chairman of the Management Board of Deichmann SE, adding: "We succeeded in further consolidating our position as the market leader in Germany and Europe. This was achieved in part by the fact that we further expanded our successful omni-channel activities and are now successfully running 19 online shops internationally with double-digit growth rates in all of them."

75.2 million pairs of shoes were sold across the counter or online in the Deichmann group in Germany last year (up by nearly 2% from 2013), while gross sales revenues reached 2 billion euros (net 1.7 billion euros) for the first time.

Investments by the Deichmann group will remain at a high level in 2015. For the current year, the company is planning investments in the sum of 208 million euros, with roughly 79 million euros set aside for Germany. The funds will be used primarily for the modernization and expansion of the branch network and for investments in logistics and IT. In 2015, around 66 branches are to be added, 25 unattractive locations closed and roughly 70 stores will be modernized. This year, the company will also further increase the number of branches in operation outside Germany, with the focus on qualitative growth. In total, for 2015 the Deichmann group is planning to open around 150 new branches (net) worldwide and to modernize 180 stores.

Deichmann omni-channel strategy also involves communication and collaboration with internationally famous fashion bloggers and limited collections will once again be exclusively available in the corporate group's online shops. From autumn 2015, Deichmann is offering the "Ship2home" home delivery service. That means that customers in the branch can order shoes that they currently cannot find in the branch but which are in the collection and have them sent to their homes, free of charge. In addition, it will also be possible to use the option "Click & Collect", to select and order shoes online and then collect them from the nearest branch.

Deichmann SE, based in Essen (Germany), was founded in 1913 and is still 100% owned by the founding family. The company is a market leader in the European retail shoe trade and employs over 36 000 people worldwide. Branches are operated under the name of DEICHMANN in Germany, Austria, Bosnia-Herzegovina, Bulgaria, Croatia, the Czech Republic, Denmark, Hungary, Italy, Lithuania, Poland, Portugal, Rumania, Serbia, Slovakia, Slovenia, Spain, Sweden, Turkey and the United Kingdom. In addition, the Group is represented in Switzerland (Dosenbach/Ochsner/Ochsner Sport), the Netherlands (vanHaren), the USA (Rack Room Shoes/Off Broadway) and Germany with Roland and MYSHOES.