Deichmann plans to invest 208 million euros in 2015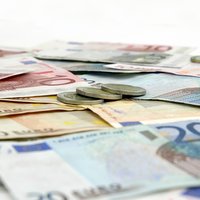 World Footwear spoke to Johanna Pistor, from the group's Corporate Communications team, to reflect on 2014 results and learn more about the strategy for 2015
The Deichmann group sold a record 172 million pairs of shoes in 2014 in a range of 23 European countries and in the US, with global gross sales totaling 4.9 billion euros (4.2 billion euros net). This resulted in the highest ever sales in over 100 years of the company's history and an increase in sales revenue of 6% (gross sales reached 4.6 billion euros in 2013), after the adjustments for the exchange rate effects.

The World Footwear team spok to the Coporate Communications office to analyse this set of results, and lear more about the group's future business strategy.

Deichmann just announced the 2014 results, characterized by an increase of 6% in revenue and the highest ever sales in over 100 years of the company's history. In your view, what were the main drivers of the excellent performance of the group in a difficult year for the industry?
2014 was a successful financial year for the Deichmann Group in a difficult landscape. Whether it was the warm winter, global exchange rate fluctuations or the economic turbulence in some countries: Our company was faced with numerous challenges which we overcame very well. This was achieved in part by the fact that we further expanded our successful omni-channel activities and are now successfully running 19 online shops internationally with double-digit growth rates in all of them.
Deichmann's growth was also reflected in the number of employees and branches. In the past year, the corporate group was represented by 3 600 branches in 23 European countries and in the US (3 500 in 2013). To continue our steady growth, we invested about 222 million euros into our international infrastructure in 2014; thereof about 62 million euros was spent in Germany.
In February 2014, we opened up a new distribution centre in Monsheim in Rhineland-Palatinate, our fifth in Germany, which now supplies around 200 branches in Southwest Germany. Transport routes to our branches are far shorter, which means that the stores can be supplied more quickly and the distance driven by the vehicle fleet as a whole has been reduced by 1.3 million kilometres.
And last but not least our collections of the past year were a further reason for our successful performance. Meeting our customers' demands, especially by picking up the trend for sportier fashion, proved to be very effective. We thus grew at a far better rate than the industry as a whole.

As the largest footwear seller in Europe and with over than 3 600 branches under the group's portfolio, what are your growth perspectives for the next few years?
Investments by the Deichmann group will remain at a high level in 2015 in order to continue the steady growth of the past years. For the current year, the company is planning investments in the sum of 208 million euros, almost 79 million euros of which has been set aside for Germany. The funds will be used primarily for the modernization and expansion of the branch network and for investments in logistics and IT.
This year, the company will also further increase the number of branches it operates outside Germany, with the focus on qualitative growth. The Deichmann subsidiary MyShoes will cross another border: The shoe specialist will be opening its first branches in Austria in the autumn. While Ochsner Sport, the market leader in the Swiss sports retail trade, will be opening its first branch in Germany. In total, the Deichmann group is planning to open around 150 new branches (net) worldwide in 2015. Some 180 stores will be modernized. In Germany alone, around 350 new jobs will also be created in 2015.
The company is committed to solid growth under its own steam, without loans and without stock flotations. Deichmann will also continue to be an independent, family-owned company in the future.

Fears that the brick and mortar business might be endangered by the popularity of online sales have been on the news in the last few years. What's your view on this?
Deichmann believes in a close connection between bricks and mortar business and online sales. Our customers decide anew every day whether they want to visit us in a branch nearby or on our website. And we are happy to accompany them by expanding our omni-channel offer bit by bit and by permanently trying new communication channels. This year, we will open up further online shops in the various markets. Furthermore, our omni-channel strategy also involves communication and collaboration with internationally famous fashion bloggers. In the autumn/winter 2015/2016 season, Deichmann will once again be cooperating with a well-known international blogger; negotiations for this have been completed. This will be the third Blogger Collection after the collaboration with the Swedish street-style icon Caroline Blomst and the Italian Veronica Ferraro. The limited collection will once again be exclusively available in the corporate group's online shops.
From autumn 2015, Deichmann is also offering the "Ship2home" home delivery service. That means that customers in the branch can order shoes that they currently cannot find in the branch but which are in the collection and have them sent to their homes – free of charge – provided they are available. In addition, it will also be possible, under the heading "Click & Collect", to select and order shoes online and then collect them from the nearest branch.
So far, our strategy seems to work out: A relevant part of our results in 2014 was achieved by our successful omni-channel activities. In order to meet our customers' demands nowadays and in the future, Deichmann will continue to find new flexible solutions to this task, whether this might be on- or offline or a combination of both.