Decathlon changes name to 'Nolhtaced' in three Belgian cities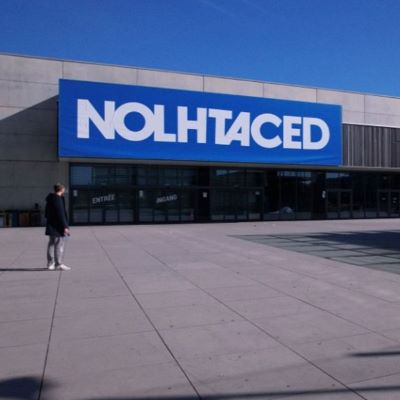 The sporting goods retailer has changed its name to Nohltaced (Decathlon written backwards) in Evere, Namur and Ghent, for one month, as part of its campaign to promote reverse selling
During this period, customers will have the opportunity to resell old or unused sporting goods at Decathlon, so they can be repaired and resold in the store under warranty. "We want to make sure everyone can play sports in an environmentally conscious way. To grow sustainably, we are therefore fully committed to our buy-back service, our second-hand offer, rental and repairs", stated Arnaud De Coster, second-hand Nolhtaced Belgium manager.

This campaign, which was also extended to the logo on its website and social media channels, as well as the banners on the facades of three shops replaced with the new name, "may seem like a marketing stunt", but Decathlon's goal is to make its buy-back service "known to the widest possible audience and thus reuse as many items as possible, lower the threshold for second-hand and increase purchasing power", added Arnaud de Coster.

This initiative also accounts for the cost-of-living crisis, as the second-hand offer also gives consumers with a lower income the chance to buy sports equipment at a lower price.

People who sell their goods to Decathlon will receive a 2-years-valid purchase voucher to spend either on new equipment or other second-items. Products that cannot be resold can be left behind free of charge for recycling.

Source: brusseltimes.com
Image Credits: gra.world