Decathlon aims to open 60 stores within the next decade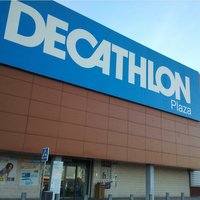 The France-based sports equipment chain store is undertaking an aggressive expansion in Malaysia. The company aims to open up new 60 stores in the country

Decathlon's management has confirmed the expansion is in line with the company's global strategy to triple its stores worldwide to 3 000 in the next 10 years from the current 1 000 locations.

For the first three years in Malaysia, the company expects to open 10 stores with at least five in the Klang Valley.

The total investment involved in this expansion initiative hasn't been revealed by the company, but it is known that Decathlon's strategy in the country is to open large stand-alone stores with retail areas of up to 6 000 square metres and offering only in-house brands.

Established in 1976, Decathlon currently has a presence in over 30 countries and a workforce of 70 000 employees.