Crocs with another strong quarter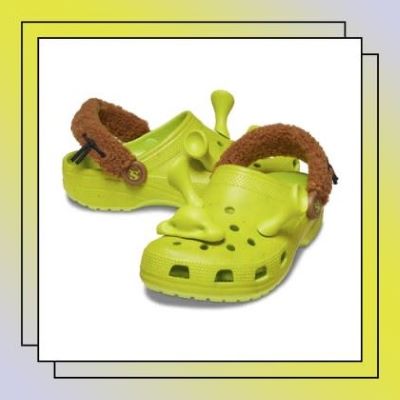 The US-based footwear company posted a revenue increase of 6.2% in the third quarter of 2023, as compared to the same period of 2022, driven by double-digit revenue growth from the Crocs brand
"We delivered a strong third quarter, exceeding the high-end of our guidance, led by double-digit revenue growth in our Crocs Brand supported by healthy full-price selling and industry-leading operating margins. Both our brands gained share during the back-to-school season. During the quarter, we took decisive action around Heydude to accelerate our marketplace management strategy to ensure long-term brand health. As such, we are adjusting our full-year outlook to reflect this shift", commented Andrew Rees, Chief Executive Officer of the company.

Third Quarter Results
In the third quarter of the current fiscal year, Crocs' revenue increased by 6.2%, or by 5.8% on a constant currency basis (cc), reaching 1.05 billion euros, on a comparable basis to the same period of fiscal 2022. While the company's DTC revenue rose by 17.8% (or by 17.7% cc) in this period, its wholesale revenue fell by 3.6% (or by 4.3% cc) year-over-year.





The Crocs brand contributed 798.8 million US dollars to the total revenue in the third quarter of 2023, up by 11.6% (or by 11.1% cc), as compared to the same period of the previous year. This performance resulted from a 25.6% revenue growth (or 28.6% cc) in the Asia Pacific region, followed by an 8.3% increase in revenue (or by 2.7% cc) in the EMEALA region and an 8% rise in revenue (or by 8.2% cc) in North America. Meanwhile, the Heydude brand's revenue was up by 8.3 in this very same period, totalling 246.9 million US dollars.





In the three months to the 30th of September, the footwear company's gross margin increased to 55.6% from 54.9% in a similar period a year ago; accordingly, its adjusted gross margin widened by 230 basis points to 57.4%.





Crocs reported diluted earnings per share of 2.87 US dollars in the third quarter of the year, which indicates an increase of 5.5% from the same quarter in 2022; adjusted diluted earnings per share improved by 9.4% year-over-year to 3.25 US dollars.




Fourth Quarter Guidance
For the last quarter of 2023, the company is expecting its revenue to decline by approximately 1% to 4%, on a comparable basis to the fourth quarter of the prior year, resulting in revenue between 903 million US dollars and 938 million US dollars. Adjusted diluted earnings per share should range from 2.05 US dollars to 2.35 US dollars.




Full Year Guidance
For fiscal 2023, the company anticipates a revenue growth of between 10% to 11%, as compared to the last fiscal year, which should result in around 3.91 billion US dollars to 3.94 billion US dollars. Revenue from the Crocs brand in particular is expected to increase in the range of 12% to 13% and that of Heydude by between 4% to 6%.








Image Credits: www.yahoo.com