Crocs announces two-year partnership with designer Salehe Bembury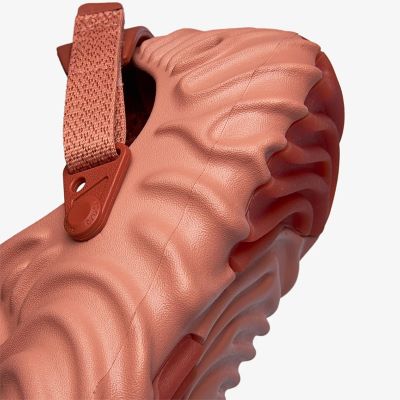 The US-based company has appointed Bembury as Creative Director of the Crocs x Pollex Pod collection, which he will continue developing in different silhouettes and colours for another two years
The 37-year-old footwear designer first collaborated with Crocs to introduce the Pollex Clog in 2021. Following the success of the first launch, the two partnered up again in 2022 to release seven different colours for the collection. The brand and Bembury have now agreed to extend the collaboration for more two years.

"For many years, collaborations and product partnerships have been at the core of our brand strategy, and we are very proud of what we have been able to create in partnership with Salehe. His unique approach to design has brought a fresh perspective to our moulded form and enabled us to connect with new consumers. Looking ahead, we are excited to continue this partnership and extend into dynamic new silhouettes", commented said Michelle Poole, President of the Crocs Brand.

"We exist in a landscape of 'here today, gone tomorrow' collaborations, so the value lies in long-term relationships, and that's what we've established", stated Salehe Bembury, whose relationship with Crocs began "as an internet conversation-turned-real-life-partnership story". "Good design exercises restraint and balances utility with beauty, and the Pollex Pod represents that by successfully merging Crocs' brand identity with my own brand identity", he added.

The new silhouettes within the Pollex Pod collection will be announced later this spring.

Image Credits: kicksonfire.com