Complexity of a shoe must be considered for a successful green transition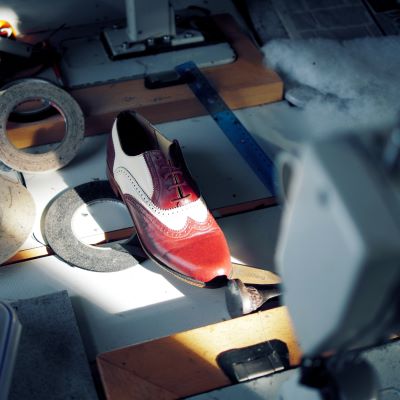 The European social partners of the textiles, clothing, leather, and footwear (TCLF) sectors adopted a joint statement calling for action to ensure a successful green and digital transition
In the Sectoral Social Dialogue meeting held on the 4th of July, representatives from the European TCLF sectors, namely, the European Footwear Confederation (CEC), Cotance, the European Apparel and Textile Confederation (Euratex) and industriAll Europe, discussed with the European Commission the green and digital transition of the EU Textiles Ecosystem, adopting a joint statement that sets clear demands to help the sectors become more resilient, sustainable and digital.

Overall, the sectors are calling out for decisive actions by the Member States and the EU to tackle strategic dependencies, appropriate funding, sound metrics, legal incentives and support to help the European TCLF sectors decarbonize their production and become more circular, as well as initiatives to guarantee that workers have the adequate skills for the future.

CEC stated that "footwear companies are reinventing their business strategies to address the fast-changing environment, and adverse political and economic scenarios. Digitalization and sustainability can make a difference in maximizing the efficient production of their high-quality products, but both public support and consumers' awareness are needed. The Secretary-General of CEC, Carmen Arias, added that "any legislative proposal should consider the complexity of a shoe, its design, multiplicity of materials and processes, in order to succeed".

The joint statement follows the EU strategy for sustainable and circular textiles, whose goal is to ensure that by 2030 the ecosystem's products placed on the EU market are long-lived and recycled, while de industry transitions from a linear to a circular business model.

Image Credits: James Woods on Unsplash