Brazilian Arezzo acquires first international brand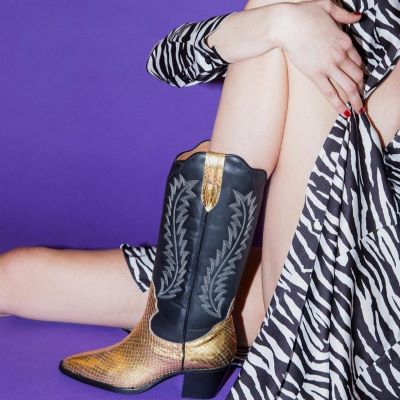 The Brazilian footwear and accessories group has acquired a 65% share in the Milan-based shoe brand Paris Texas, suggesting it plans to continue expanding its global footprint
Overall, Arezzo has paid 130 million Brazilian reais (25 million euros) to acquire this 65% share. According to the transaction agreement, ARZZ Italia, a unit of the Brazilian footwear group, will obtain a 26% stake in Paris Texas, through a 10 million euros capital increase, and the remaining 39% stake in the brand will be purchased from Baltimora Studio (representing the founders) for 15 million euros.

Based in Monza, Paris Texas, which specializes in women's luxury shoes, was founded in 2015 by Massimo Baltimora and Annamaria Brivio and is controlled through Baltimora Studio. The duo will retain a 35% stake in the business and continue running operations independently, though with the support of Arezzo's global infrastructure and strategic expertise, at least until the end of the 2027 fiscal year. Under the deal, ARZZ Italia and Baltimora Studio have options giving them the right to buy or sell the outstanding 35% stake in Paris Texas. The purchase of this share by Arezzo would enable it to obtain full ownership, "subject to a possible discount percentage".

"As the first acquisition outside Brazil, the Arezzo & Co Group accelerates the internationalization process and takes an important step in its strategy of developing its global luxury footwear platform, alongside Alexandre Birman brand", reads the notice to the market.

This is the conglomerate's second investment of 2023, having purchased in January the Brazilian footwear brand Vicenza. Currently, Arezzo's owned and licensed brand portfolio includes Arezzo, AR&CO, Schutz, Anacapri, Vans, Fiever, Alme, Reserva, Baw Clothing, My Shoes and Carol Bassi, as well as the marketplace ZZ Mall and the resale platform Troc.

Image Credits: forbes.com