Brazil: footwear exports get off to a good start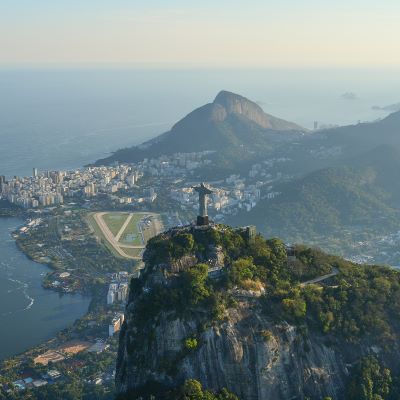 Brazilian footwear exports grew in both volume and value in January 2023, year-over-year, with shipments to EU countries offsetting the drop recorded in the US and Argentine markets
According to the Brazilian Footwear Industries Association (Abicalçados), in the first month of the year, Brazil shipped 14.63 million pairs, generating 117.9 million US dollars. These figures reflect an increase of 4.5% and 16.6% in volume and value, respectively, on a comparable basis to the same period of the prior year.

Abicalçados highlighted, though, that the growth of exports to EU member countries – by 29% in value and 27.9% in volume – offset the decline in exports to the US and Argentina, historically, the two main destinations for Brazilian footwear. "The deceleration of inflation in the region tends to benefit, gradually, the consumption of non-essential goods, such as footwear", commented the Executive President of the association, Haroldo Ferreira, emphasizing that the IMF revised - upwards - the projection of GDP growth for the Euro Zone, which should vary 0.7% in 2023 – the previous forecast was of 0.5%.



Main Destinations
Still, the US remain the main destination for Brazilian footwear. In January, the country exported 1.26 million pairs of shoes, which resulted in a revenue of 23.4 million US dollars, down by 28% in volume and 9.5% in value, on a comparable basis to the same month of last year.





Argentina came next. The neighbouring country purchased 735.6 million pairs of shoes for 12.8 million US dollars, which reflects a decline of 5.5% in volume and an increase of 92.3% in value, as compared to January 2022.





Highlight to the performance in the Spanish market. Last month, the European country rose to the top 3, importing 2 million pairs of Brazilian shoes, worth 6.9 million US dollars. These figures indicate growth of 147.6% in volume and 137.8% in value, year-over-year. France was then the fourth destination market for yellow and green footwear. Brazil shipped 584.5 thousand pairs of shoes, generating 6 million US dollars, down by 23% in volume and up by 8.8% in value, on a comparable basis to the first month of the previous year.




Brazilian Footwear Industry
Brazil ranks 5th among footwear producers worldwide
. After a challenging 2020, the Brazilian footwear industry recovered in 2021 boosted by exports that have benefited from increased demand in the US due to the tariffs imposed on Chinese footwear. The World Footwear 2022 Yearbook (
more information available HERE
) points out, however, that the domestic market is still depressed, with imports reaching the lowest value in a decade.
Image Credits: Raphael Nogueira on Unsplash