Better than expected month for athletic footwear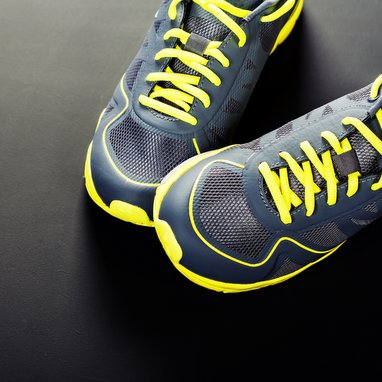 According to the NPD Group's, US athletic footwear sales were better than expected in November, likely driven by the unprecedented promotional environment
The deals over Thanksgiving & Black Friday week were deeper than they were in previous years, according to global information company NPD Group: "it is highly unusual for so many sneakers to be on markdown at this time of year".

The same source indicated that the return to more seasonable temperatures also helped sales of cold/all weather boots. Nevertheless,it seems to be too late to save the season as many outlets already had boots on deep discount.

Overall, in November athletic footwear sales grew by 5% in dollars and by 3% in units. Despite the heavily promotional landscape, there was a 2% increase in average selling price compared to the smae month in 2016, driven by a change in the overall mix of what is selling.

The women's market again led the charge with 8% dollar sales growth driven by sport leisure, which grew by nearly 40%. Children's athletic footwear sales grew by 6%, and men's sales by 3%. Sport leisure footwear represented about 40% of all athletic footwear sold for the month, and sales grew nearly 20%.

The woes in performance running continued, even with brands' new releases. Sales declined by 9%. Basketball sales improved and the decline in sales softened to -3%, as the scholastic basketball season kicked off. There is still no sign that performance basketball shoes will be worn as streetwear in the near term.

Cold/all weather boot sales grew by 6% for the month, while hiking/trekking footwear declined by 7%.


The performance of the brands
According to the same source, Nike brand sales declined in November, down in the low single-digits as losses in performance running offset growth in sport leisure. Brand Jordan grew in the low teens due to the sharply increased allocations of retro product. It did not appear that the key releases sold out as they had previously. Converse sales declined in the high teens. Overall Nike, Inc. sales were about flat for the month.

adidas had an outstanding month, with sales up more than half. Its share grew more than 300 basis points to 10%. Brooks had another strong month, with sales up nearly 20%, while the other technical running brands struggled. Skechers and Puma sales declined, as did Under Armour as gains in running could not offset losses in basketball.

UGG boots grew by 17% for the month. Timberland and Keen grew in the high single-digits, while Merrell and The North Face both posted declines. Columbia footwear grew in the mid-teens.