Belcinto launches Leathergoods brand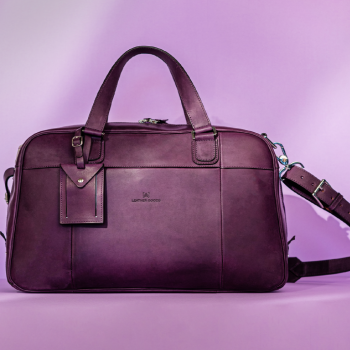 It is one of the most important Portuguese companies specialised in the production and development of leather goods. Belcinto launched the new brand Leathergoods
Leathergoods is set to a serious and hard objective: to produce goods only from leftovers of raw materials used in other collections, "re-using them integrally without creating new leftovers in the process". "Such aim made us think the design with rigour, while re-inventing new compositions and combinations that are able to continue appealing to the consumers. At the same time we took the risk and have challenged the creativity of the team", revealed Ana Maria Vasconcelos, Administrator of Belcinto.

The idea behind the project was to look at each piece and see imagine all the potential, by ticking all the boxes in terms of functionality without making concessions in terms of sustainability. For launching the new brand, Belcinto has looked into "all raw materials and accessories already available and by experimenting and re-combining, considered many other options".

Ana Maria Vasconcelos added that "the result is a very original line, with roots in the past works". Something that came out of an "enjoyable process". "Good things come from the difficulties that the process poses, from the need to deal with what you have, from the determination to make it last. For us, the important things are the ones we connect with, which reinforce the meaning and purpose of our lives and of this company".

For more information about Belcinto and Leathergoods follow this
LINK.