Belcinto, the unique legacy of craftmanship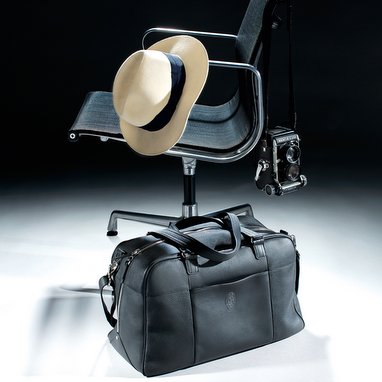 The leather goods company based in São João da Madeira, in the north of Portugal, aims to distinguish itself by making products with a soul

Founded in 1961, Belcinto started by producing belts and school bags. Later, the company expanded its production to lady's bags, wallets and travel bags. Nowadays, Belcinto produces a large range of items, presenting in each new season a diverse portfolio of belts for man, woman and children, braces, lady's bags, briefcases, travel goods and caps, among others.

Mostly made in leather of the most superior quality, Belcinto's products are profoundly recognised by the consumer as products of high quality and robustness.

The company counts with around 65 workers, who are craftsmen with an extensive experience and mastering of the arts of the leather, which allow them to transform leather in products with the Belcinto soul. They all contribute to Belcinto' strong focus on making Leather Goods with Soul. In this sense, they strive to develop leather goods that not only represents a certain way of living, but also to enhance the way of doing it, by inspiring and connecting with the surrounding world.
"We endeavour to be the representation of both past and future, to combine innovation with tradition, to merge eternal with contemporary, encouraging the best of each individual, while rise to become internationally acknowledged in the assembly of leather goods", stated Ana Maria Vasconcelos from Belcinto.