Register to continue reading for free
Average footwear export price to grow 20% by 2025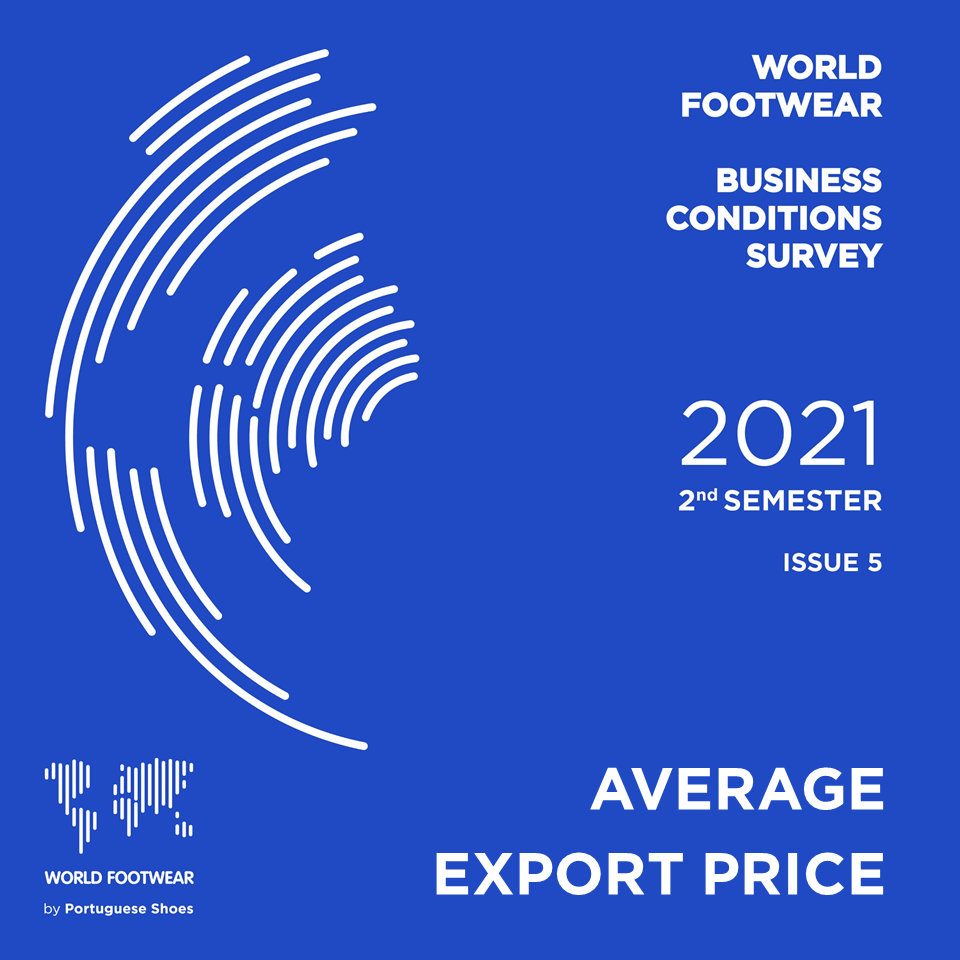 The average export price of footwear has increased by more than 30% in the last decade. As new pressure points are felt in the footwear market, our experts believe that by 2025 the average footwear export price could be above 12 US dollars
According to the most recent edition of the World Footwear Yearbook, the average export price per pair of shoes increased by 33.8% between 2011 and 2020, from 7.75 US dollars to 10.37 US dollars.

In light of this information, we asked our experts how much they expected the average export price to be by 2025.

On average, our experts expect the average footwear export price to be 12.35 US dollars by 2025.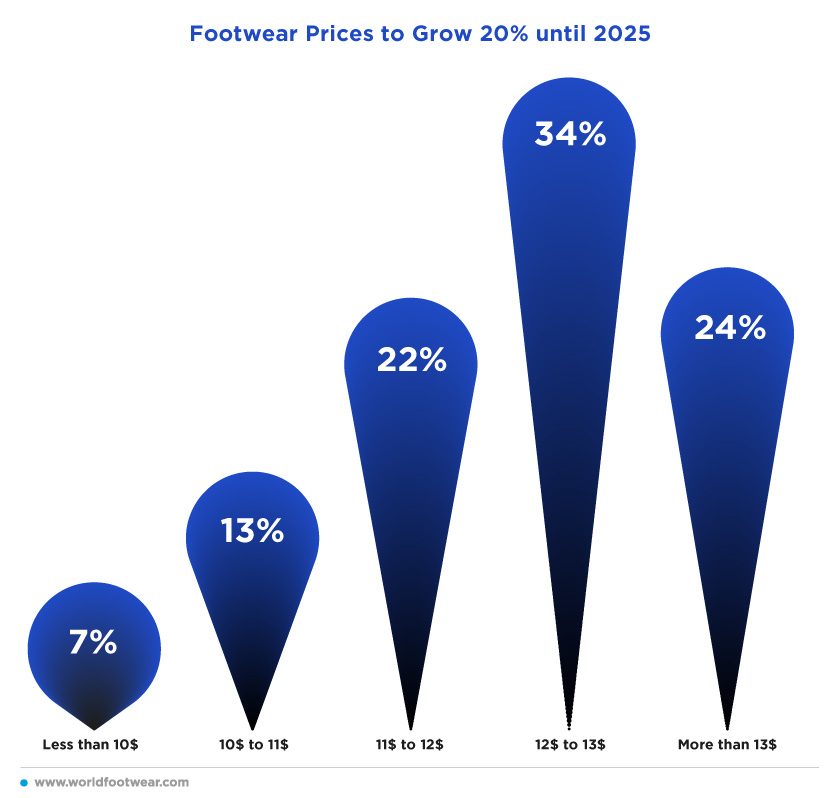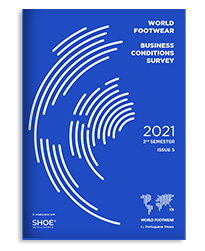 If you are not registered yet, you can log in with a social network or create an account
It is easy, free and quick - and it will allow you to unlock all our Premium contents

Contents
Executive Summary
Business Context
Health of the Business
Employment Level
Prices
Quantity
Difficulties
Types of Footwear
Possible Explanations
Retail Channels
Post-Pandemic Expectations
Footwear Prices to Grow 20% Until 2025
Footwear Business not Expected to be Carbon Neutral by 2050
About the Survey
About the Survey
In 2019 the World Footwear has created the World Footwear' expert panel and is now conducting a Business Conditions Survey every semester.

The objective of the World Footwear Experts Panel Survey is to collect information regarding the current business conditions within the worldwide footwear markets and then to redistribute such information in a way it will provide an accurate overview of the situation of the global footwear industry.

The fifth edition of this online survey was conducted during the month of October 2021. We have obtained 122 valid answers, 43% coming from Europe, 30% from Asia, 13% and 7% from North and South America, respectively, 6% from Africa and 1% from Oceania. Half of respondents are involved in footwear manufacturing (manufacturers) – 31% – or footwear trade and distribution (traders) – 19% – and the other half in other footwear-related activities such as trade associations, consultancy, journalism, etc. (others).

Previous Editions of this Bulletin can be found HERE