adidas and Wanderlust announced integrated partnership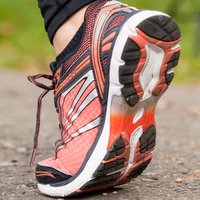 The sportswear giant and the producer of large-scale lifestyle festival events focusing on yoga, music and wellness, established a multi-year partnership focusing on the millennial athletic enthusiasts
The relationship now established will offer the best of both companies, reflecting the "passion they share for an active and adventurous lifestyle".

Wanderlust, through multi-day festivals and single-day events, merges the energy of a music festival into the community atmosphere of a yoga and fitness event. Both companies believe that such "events unite adidas' world-class products and services with the Wanderlust community, a progressive network of active men and women, in an environment that is both instructional and aspirational".

This partnership is announced following adidas' recent launch of a new global initiative dedicated to the female athlete titled "I'm Here to Create", a film series capturing authentic moments in the lives of real female athletes. Each of the films shows the world the numerous ways in which the women embrace creativity to tackle challenges, defy conventions, express themselves and fuel experimentation all in the name of sport.

"Adidas creates the possibility for athletes to perform at the highest level. Wanderlust's mission is to help people find their true north — to live a healthy, mindful and inspired life", commented Jeff Krasno, Co-Founder of Wanderlust.

"The landscape of sport is changing and it is the female versatile athlete who is leading this shift. She is dedicated to maintaining an active lifestyle and yoga plays a key role in her fitness routine", stated Nicole Vollebregt, adidas' Head of Women's, adding: "The partnership with Wanderlust allows us to reach these women in a new and exciting way as they participate and bond together in a broad range of sports at events across the US."

As part of the partnership, adidas will be present at all Wanderlust 108 events and at its multi-day summer festivals. At Wanderlust Hollywood, the newly opened brick and mortar center, the two companies will collaborate on custom events for local influencers and the LA community at large. A curated adidas product capsule will be featured in the center's shop.

Wanderlust Festival, LLC is a producer of large-scale lifestyle festival events focusing on yoga, music and wellness. The company organises the Wanderlust Festival, the largest multi-day yoga and music festivals in the world; Wanderlust 108, a one-day "mindful triathlon" taking place in urban parks across the US; Wanderlust Yoga, a reimagination of the yoga studio experience; and the Wanderlust Teacher Training, a yoga teacher training program inspired by the Wanderlust festival experience. In 2016, Wanderlust will produce over 30 events across the world.