First footwear reservation app launched by adidas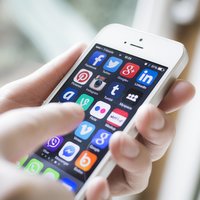 The ability to make reservations is a characteristic of the hospitality industry, where consumers can book in advance a place in a venue at a certain time. Now footwear will have the ability to do it as well
adidas has now brought the reservation concept to the footwear world with the launch of its sneaker reservation mobile app. The adidas Confirmed app, released last week, is a new and improved way for consumers to get access to the brand's limited edition sneakers. It allows users to reserve sneakers from their phone by leveraging geo targeting technology. The technology verifies an individual's location in an effort to protect consumers from attempt interfere with launches through social media promotions.
"If you look at the landscape today in our industry, it can be very frustrating", stated Simon Atkins, adidas VP of Brand Activation, adding: "People are faced with several issues that gets in the way of a seamless transaction. A lot of retailers use a lottery system in brick and mortar. A lot of people believe the system is rigged. Because of a live re-sale industry, a lot of people trying to game the system. We've tried to be the first in the industry to cut through all of that".
According to the giant sportswear, the new system "gives consumers a one-stop shop for the ability to show interest. As the product becomes available, people can claim their reservation. It takes all of that frustration and puts all that power back into the consumer's hands."
The app is being market as an elegant, safe and consumer friendly way of launching the limited edition collections, while it supposedly gives consumers more control over the limited releases, reducing the long lines usually caused by these events and eliminating the associated chaos. The Confirmed app is currently supported on Apple iPhones and is also available on Google Play. The limitation is that, currently, only users e located within New York City can participate in product launches.
The promotion of the new app is being done with the launch of a highly anticipated collection resulting of the collaboration with artist Kanye West.
More information about hte app are available on
itunes
.