adidas slips to third position in the US market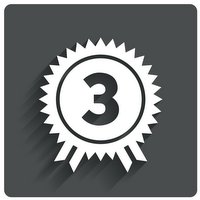 According to data from Sterne Agee and SportScanInfo the German brand is falling behind Nike and Under Armour in the American market


adidas AG has dropped to number three in the ranking of sportswear brands in the US. So far this year, combined sales of athletic footwear and apparel have fallen 23% from a year earlier to 1.1 billion US dollars, according to data from Sterne Agee and SportScanInfo. That puts them behind Under Armour Inc., with sales are up 20% over the same period (1.2 billion US dollars).

Both companies are positioned far behind Nike, Inc., which posted 8.9 billion US dollars in sales over the same period. According to the same source while Adidas is struggling in the US market, Nike is gaining ground in European markets.

adidas already has the rights to supply NBA jerseys, and subsidiary Reebok maintains the rights to the NHL and endorses NBA point guards Derrick Rose (Chicago Bulls) and John Wall (Washington Wizards). However, the German brand might need to focus on more activities to be competitive in the US market.

Under Armour Inc, with a smaller distribution network in the US, is performing better according to Sterne Agee, especially in apparel, without compromising footwear.

adidas is still the second-ranked sportswear maker globally (with the leadership belonging to Nike), but the US market share has degraded, despite the acquisition of Reebok for nearly 4 billion US dollars. At the time, the deal was considered a way to ensure Adidas was better placed to perform in the US market.