Growth in production accumulated over a decade wiped away in 2020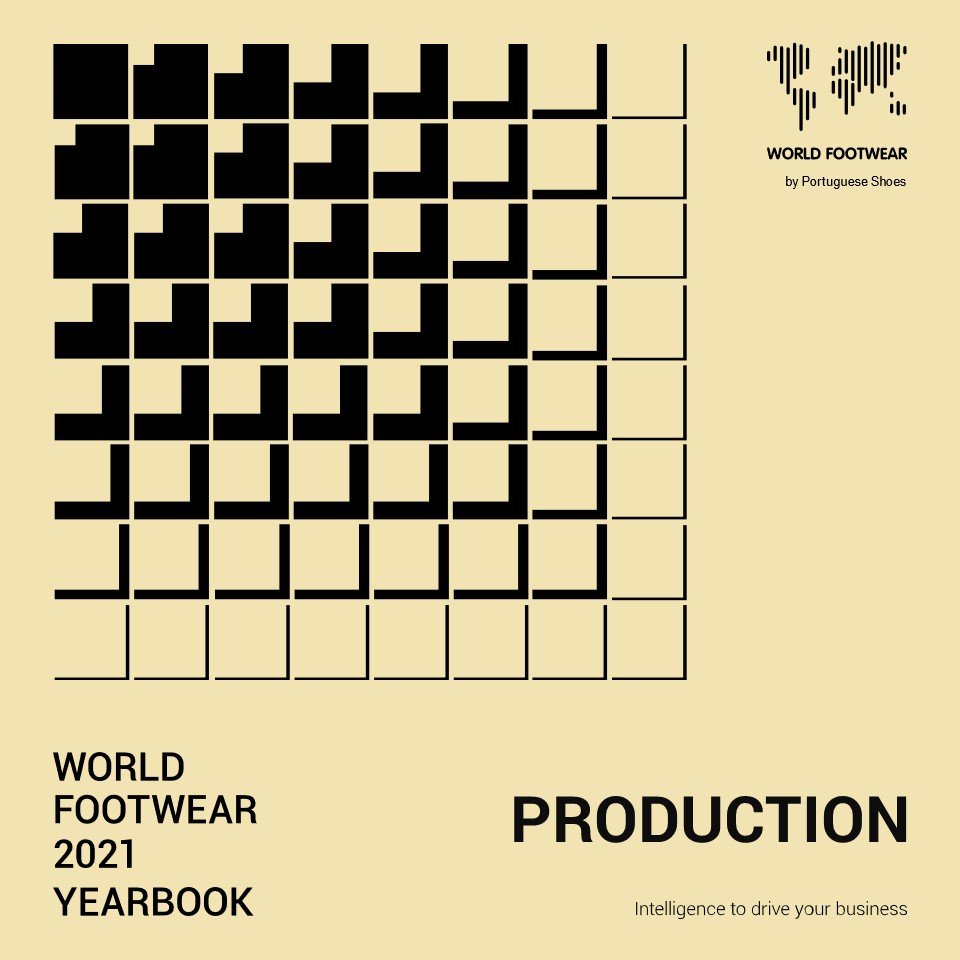 Footwear production was down by 15.8% in 2020. Data is taken from the World Footwear 2021 Yearbook just released by APICCAPS, the Portuguese Footwear Association
BUY THE NEW YEARBOOK HERE
The COVID-19 pandemic severely hit the footwear business and
in 2020 production fell by almost 4 billion pairs
, wiping way all the accumulated growth over the previous ten years.
Despite the impact of COVID-19, the geographic distribution of footwear production was not affected. The footwear industry continues to be strongly concentrated in
Asia where almost 9 out of every 10
pairs of shoes are manufactured. Even with a global pandemic, Asia managed to increase its share in worldwide production by 0.2 percentage points.
China
is the world's largest footwear producer (54.3%). However, in 2020 the Asian giant reduced its production by more than 2 billion pairs and continued to lose world share (down by one percentage point). This reflects a
shift of production into other Asian countries
.
Find more information about the World Footwear 2021 Yearbook by clicking HERE