Kohl's announces CEO succession plan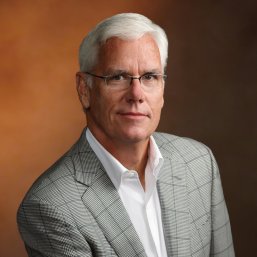 The Wisconsin–based company announced Kevin Mansell, Kohl's Chairman, CEO and President will retire in May. Michelle Gass will take the CEO role at that time and Sona Chawla, Kohl's COO, will assume the role of President
"It has been a privilege to spend 35 years at Kohl's, 19 years on the Board and nearly 10 as CEO", commented Mansell, adding: "I look forward to this last year of my career, building on the positive momentum we have going into the holidays, furthering the development of our operational excellence and traffic-driving plans and ensuring a seamless transition for our associates, partners and shareholders."
In the 35 years Mansell has been at Kohl's, the company grew from a local Milwaukee-area retailer with a dozen locations to a national company with more than 1 100 stores across 49 states, generating annual sales of 19 billion US dollars, of which a total of 3 billion US dollars come from the e-commerce segment.

"Michelle Gass has been an instrumental leader in shaping the future at Kohl's – one where we continue to put the customer first, focus on innovation, speed and agility and remain dedicated to the long-term financial health of the business", Mansell stated, adding: "Michelle's leadership of our merchandise and marketing organizations has proven her talent, passion, vision and readiness to lead our organization. She was a key leader driving the creation of our longterm strategic framework, the Greatness Agenda, led our focus on becoming the active and wellness destination for families, launched our new loyalty program, and is responsible for bringing in new categories, partners and brands including the company's launch of Under Armour earlier this year and our recently announced collaborations with Amazon. The retail industry is going through a transformational amount of change and Michelle is extremely well qualified and positioned to lead Kohl's through this evolution."

Gass joined Kohl's in 2013 as Chief Customer Officer, with leadership responsibility for marketing and the ecommerce business. In 2015, her role expanded to Chief Merchandising and Customer Officer, adding the company's merchandising, planning and product development divisions to her areas of responsibility.

Sona Chawla, who joined Kohl's in 2015 as Chief Operating Officer, will maintain her responsibilities for the company's omnichannel operations including all store operations, logistics and supply chain network, information and digital technology, and e-commerce strategy, planning and operations.