Kohl's to close underperforming stores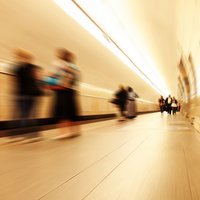 The Wisconsin-based clothing and footwear retailer plans to close 18 stores this year, while it seeks to cut costs and find the balance between its brick-and-mortar presence and the online business
The locations of the stores to be closed were not revealed yet, and although they represent a small part of the nationwide Kohl's presence (allegedly accounting for less than 1% of the company's sales), this announcement is representative of a change in strategy. The retailer had an aggressive strategy in the 2000s focusing in a significant increase of locations.

Like many retailers, Kohl's is now struggling to accommodate the growing shift of brick and mortar shopping to online outlets. Its digital business has been growing rapidly too, but recent numbers released by the company indicate that since 2011 Kohl's annual revenue has grown by just 2.%.

Kohl's estimates the store closings will generate annual savings of about 45 million US dollars in cash, which will be channeled to other initiatives.