Zalando: co-CEOs remain at the helm and sustainability and D&I come under the same umbrella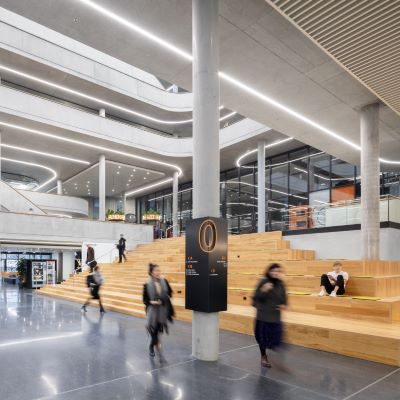 The e-commerce platform announced that the contracts of Robert Gentz and David Schneider as co-CEOs have been extended and that Pascal Brun has been appointed Vice President of Sustainability and Diversity & Inclusion
The Supervisory Board of Zalando extended the contracts of Robert Gentz and David Schneider as co-CEOs until December 2027, with the mandate to move forward the company's strategy of becoming the Starting Point for Fashion. Under their leadership of over 15 years, the start-up went public in 2014 and today serves more than 50 million customers in 25 European markets.

"With their tremendous focus on the needs of customers and partners, David and Robert transformed Zalando from a startup selling flip-flops online out of a flat in Berlin into a leading European e-commerce company. The Supervisory Board is delighted that they will continue leading Zalando with their courage, experience and entrepreneurial spirit to embrace the opportunities that lie ahead of Zalando," said Kelly Bennett, Chairperson of the Supervisory Board.

In addition, Pascal Brun has joined Zalando as the new Vice President of Sustainability and Diversity & Inclusion (D&I), reporting to Padmaja Bommareddy, SVP of Corporate Development. By bringing together both areas under one umbrella, the online retailer aims to pursue a more holistic approach to achieve its goals and commitments. "We are very excited that Pascal has joined our team, as he shares our strong passion for creating a more equitable and sustainable world for future generations and enabling the fashion industry to drive positive change", stated Padmaja Bommareddy.

Brun, who held several execution and strategic management roles across different companies at H&M for over 16 years, focusing on Sustainability and Supply Chain Management, added that "the new setup - embedding Sustainability and D&I in the strategic heart of the Zalando organisation - will give" his "team the right lever to contribute meaningfully in the near and long term future, by building upon the great foundation work that has been done in the last years".

Image Credits: corporate.zalando.com