Puma marks the sixtieth anniversary of the Porsche 911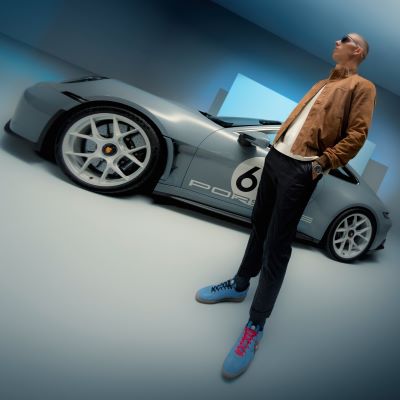 The German-based sportswear company has teamed up with Porsche to launch two exclusive limited-edition sneaker models that honour the legacy of the iconic Porsche 911
Created by Ferdinand Alexander Porsche, "the Porsche 911 has evolved into a symbol of cutting-edge design and engineering prowess", leading the sports car manufacturers to introduce the new 911 S/T to mark its 60th birthday. But Puma is also celebrating this milestone, with the introduction of two exclusive limited-edition sneaker models, namely, the Retro Sneaker and the Heritage Sneaker.

On the one hand, the Retro Sneaker symbolizes the past, featuring a slim silhouette reminiscent of the classic 911 design in a light blue colourway that mirrors the vehicle's exterior shade, with the starting number 56 on the heel. Limited to 1 972 pairs, a nod to the car's birth year, each one is individually numbered and distinguished by the presence of the iconic Porsche lettering on the top of the leather flap.

On the other hand, the Heritage Sneaker embodies the present, with a modern silhouette and colour scheme inspired by the new Porsche 911 S/T. The grey hue of the leather sneaker is based on the exterior colour of the anniversary car, while the lining captures the cognac-brown tone of the interior. In addition, the inclusion of the starting number 63 is reminiscent of the year the 911 was created. With only 1 963 pairs available, its individual numbering is displayed on the underside of the textile tongue.

The sneakers will be available to order at Puma from the 14th of September in North America and from the 24th of September in Europe. They can already be found, however, at shop.porsche.com, as well as in the Porsche Museum store in Stuttgart-Zuffenhausen and the Porsche factory stores in Zuffenhausen and Weissach.

Image Credits: about.puma.com