Foot Locker further reduces its full year outlook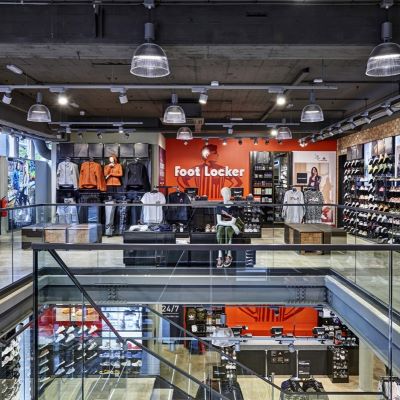 As its total sales fell for the second consecutive quarter in the three months to the end of June due to continued weak demand, the US-based retailer lowered again its full year outlook
"Our second quarter was broadly in line with our expectations, despite the still-tough consumer backdrop. However, we did see a softening in trends in July and are adjusting our 2023 outlook to allow us to best compete for price-sensitive consumers, while still leaning into the strategic investments that drive our Lace Up plan. Importantly, we are continuing to make progress on our inventory levels and look to best position the business for the upcoming holiday season and into 2024", commented Mary Dillon, President, and Chief Executive Officer of Foot Locker.

Second Quarter Results
In the second quarter of fiscal 2023, the company's total sales amounted to 1.86 billion US dollars, down by 9.9% from the same period of last year; excluding the effect of foreign exchange rate fluctuations, total sales decreased by 10.2% year-over-year.





Foot Locker also reported a comparable-store sales decrease of 9.4% in this period, on a comparable basis to the second quarter of 2022, due to the "ongoing consumer softness, changing vendor mix, and the repositioning of Champs Sports".





In addition, the retailer's second quarter gross margin contracted by 460 basis points from the same prior-year period, thanks to the "increase in promotional activity, which included higher markdowns, as well as occupancy deleverage and higher shrink".





In the three months to the 29th of June, Foot Locker posted a loss of 5 million US dollars, or a net loss of 0.05 US dollars per share, as compared to a net income of 94 million US dollars, or diluted earnings per share of 0.99 US dollars, registered in the same period of the previous fiscal year.




Store Base Update
In the second quarter of 2023, the company opened 15 new stores, remodelled or relocated 16 stores and closed 108 others. So, at the end of June, it operated 2 599 stores in 26 countries across North America, Europe, Asia, Australia, and New Zealand; in addition, 184 franchised stores were operating in the Middle East and Asia.




Full Year Outlook
Foot Locker has reduced its full year outlook and is now expecting its total sales to decline between 8.0% to 9.0% over fiscal 2022, as compared to the previous guidance of a decline between 6.5% to 8%; comparable-store sales should also decrease in the range of 9.0% to 10.0% year-over-year, as compared to prior guidance of a decrease between 7.5% to 9.0%.








Image Credits: proper.pictures/foot-locker/