Foot Locker lowers yearly guidance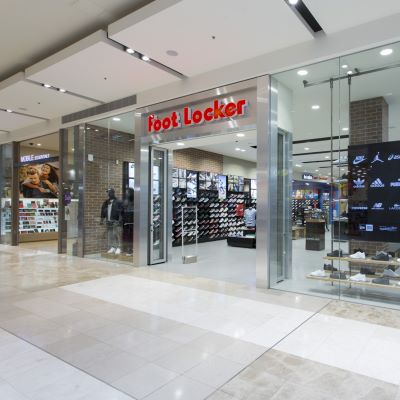 In the first quarter of fiscal 2023, the US-based company saw its sales drop by 11.4% year-over-year due to the challenging macroeconomic backdrop, lowering its yearly guidance in result
"Coming off the recent launch of our Lace Up Strategy at our Investor Day in March, we are making early progress in building a strong foundation to return to sustainable growth beyond this year", said Mary Dillon, President and Chief Executive Officer. "However, our sales have since softened meaningfully given the tough macroeconomic backdrop, causing us to reduce our guidance for the year as we take more aggressive markdowns to both drive demand and manage inventory", she added.



First Quarter Results
In the first quarter of fiscal 2023, Foot Locker's comparable-store sales declined by 9.1% year-over-year due to "macroeconomic headwinds, including lower income tax refunds in the United States", and a change in the vendor mix and the repositioning of Champs Sports. Moreover, the company reported a total sales decrease of 11.4%, which amounted to 1.92 billion euros, as compared to a similar period of the prior year.





Foot Locker's gross margin declined by 400 basis points in the first quarter of the current fiscal year, on a comparable basis to a similar period of last year, "driven by a combination of higher markdowns compared to historically low levels in the prior year, and occupancy deleverages, as well as an increase in theft-related shrink".





In the three months to the 29th of April, the company's net income decreased to 36 million US dollars, as compared to the 133 million US dollars net income posted in the same quarter of the previous fiscal year.



Store Base Update
The US-based retailer opened 13 new stores, remodelled, or relocated 18 stores, and closed 35 stores during the first three months of fiscal 2023. Hence, as of the 29th of April, it operated 2 692 stores in 29 countries in North America, Europe, Asia, Australia, and New Zealand. In addition, 163 franchised stores were operating in the Middle East and Asia.



Fiscal 2023 Outlook
For fiscal 2023, Foot Locker expects its total sales to fall by 6.5% to 8.0% and its comparable sales to drop by 7.5% to 9.0%, as compared to prior guidance of down by 3.5% to 5.5% and down by 7.5% to 9.0%, respectively.








Image Credits: westfield.com.au