Resale platform WeTheNew raises 20 million US dollars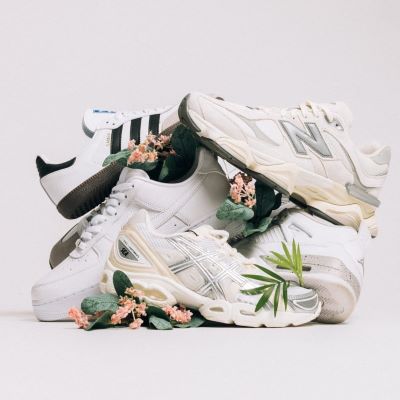 The French-based platform specializing in sneakers and streetwear has closed a 20 million euros round of series B funding. This funding will be used to expand the platform's presence abroad
The round was led by Paris-based C4 Ventures, but Venture firm Singular, already an early-stage investor, re-upped for the round. This time, the investment arm of one of the Middle East's largest luxury goods retailers and distributors, Chalhoub Group, joined in, as well as Athletic Ventures, which consists of a collective of current and former athletes funding consumer technology companies. French soccer player Antoine Griezmann also participated in the round.

The company intends to use this funding to expand its presence outside of France – where 80% of its business currently takes place -, especially across Europe and the Middle East, while improving its technology and logistics. WeTheNew is also hoping to build on the retail expertise of the Chalhoub Group for this purpose, as the Middle East, traditionally loyal to physical shops, increasingly opens up to authentic products online.

Launched in 2018 by David Benhaim and Michael Holzman, the platform surpassed 100 million euros in turnover last year and, according to the founders, is on track to be profitable by the end of the year. Their main products, for now, are sneakers and sportswear, but the company does not rule out the possibility of expanding into other categories, such as handbags, as long as they are within the urban market.

Image Credits: fashionnetwork.com