Keds undergoes brand refresh and expands product range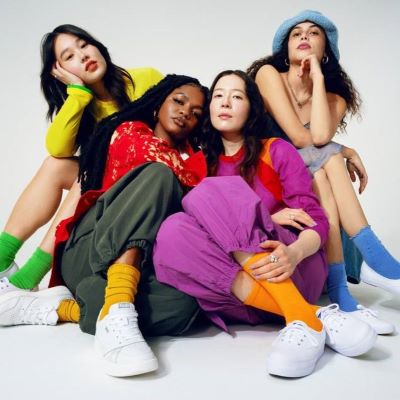 The sneaker brand, owned by Designer Brands, has announced a brand refresh to better express its core values, as well as the release of a new collection inspired by the iconic Keds Champion
With an updated logo in a new blue hue, Keds' new brand platform centres then around the values of self-expression and the joy of dressing, with a modern brand messaging that expresses its core values of optimism, inclusion, authenticity, and play. To mark this refresh, it has also launched a new collection inspired by Keds Champion, comprised of three styles whose pricing ranges from 50 US dollars to 80 US dollars - The Court, The Platform and The Mini.

"The brand refresh is rooted in Keds' rich history (…). Our new platform carries on our legacy of being advocates for self-expression with a promise to help you unlock your unique style, but what is particularly special about it is the focus on optimism, play, and inclusivity. The idea of self-expression through style is not new to the footwear world, but with Keds it is all about the joy — the joy of stepping into something that feels just right", commented Kathleen Sullivan, Senior Director of Marketing at Keds.

This identity update follows the purchase of Keds by Designer Brands for 83.6 million US dollars from Wolverine Worldwide last February.

Image Credits: fashionunited.uk