Wolverine Worldwide to divest Keds and Wolverine Leathers and cut jobs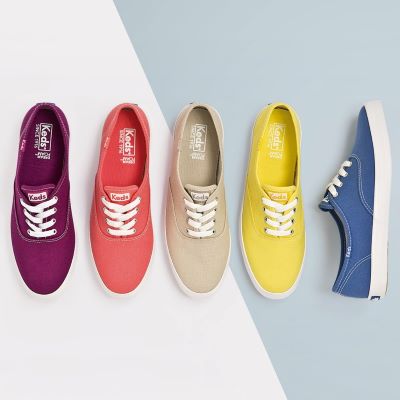 The company revealed that it will divest or license the Keds brand and Wolverine Leathers, both low-profit contributors, as part of a plan to foster growth and further drive shareholder value
"We believe the recent changes to our group reporting structure and the announcement of strategic alternatives for Keds and Wolverine Leathers, as part of our regular assessment of the portfolio, will put the business on an accelerated path to improved profitability and restore Wolverine as a best-in-class brand house. In this rapidly evolving retail environment, agility is more important than ever. As such, I firmly believe that portfolio simplification and prioritization are essential to achieving our goals", commented Brendan Hoffman, Wolverine Worldwide's President and Chief Executive Officer.

The Michigan-based company also announced that it has already "initiated a workforce reduction", though the accurate headcount number has not been disclosed. This measure will enable Wolverine to save about 30 million US dollars next year. Hoffman stressed that this decision was "not taken lightly" and that Wolverine is "committed to supporting impacted team members in their transitions".

Wolverine Worldwide reported as well that, including the impact of the layoffs, it is anticipating saving overall 45 million US dollars in 2023 from organizational synergies and other indirect cost areas. Additionally, it plans to build on the supply chain cost initiatives started earlier this year to achieve approximately 20 million US dollars of savings in 2023.

The company, which recently reorganized its assortment of brands into three groups - Active, Work and Lifestyle – owns brands such as Merrel, Saucony, Sperry and Sweaty Betty, among others.

Image Credits: honestbrandreviews.com