Pensole Lewis College, FDRA and Arsutoria launch footwear creators scholarship programme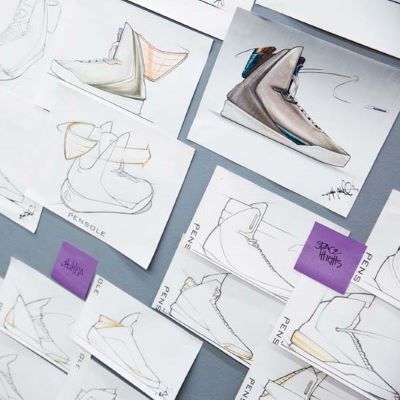 The three entities have joined forces to provide manufacturing and development training to aspiring footwear designers and educators through the Footwear Creators Scholarship programme
This tuition-free programme will offer five students aged 21 and over and five faculty members the opportunity to gain hands-on experience in the design and construction of a sneaker prototype at the PLC | Arsutoria Footwear Creation Studio by Foot Locker. Each participant will receive a no-cost workshop and accommodation experience.

"Joining forces with FDRA and Arsutoria is personally a dream come true for me. Together, we will be able to provide new-up-and-coming talent the opportunity to redefine our industry and elevate it to a level greater than when we entered it", commented D'Wayne Edwards, President, Pensole Lewis College of Business and Design, the first and only Historically Black College & University (HBCU) in Michigan and the first HBCU with a focus on design.

Arsutoria School, whose courses have been providing students with the required skills and knowledge to become successful professionals within the footwear and leather goods industry for over 70 years, is also "extremely excited about this opportunity". "The goal of the synergy between Arsutoria and PLC is clear: to bring together training in both design and making", added Matteo Pasqua, President of the school, highlighting the support of the FDRA (Footwear Distributors and Retailers of America).

"We believe that partnering with other organizations is crucial to achieving our goal of making education more accessible and affordable for students interested in the footwear industry. Through the Footwear Creators scholarship programme, we aim to support the next generation of innovators and leaders who will drive the footwear industry forward", stated Matt Priest, President of FDRA, which represents nearly 500 companies and brands in the footwear industry.

Image Credits: hourdetroit.com