Prada Group plans to hire over 400 workers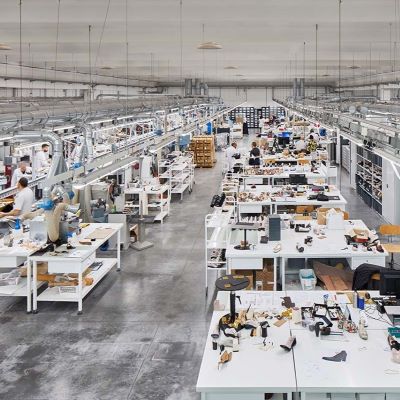 The Italian-based luxury group has announced that it plans to hire more than 400 people by the end of 2023 to increase its production capacity and craftsmanship expertise in Italy
With these hires, the group intends to strengthen its industrial strategy, ensuring greater agility and a reduction of time-to-market. The company already conducts all quality checks on raw materials and finished products, as well as manages all logistics internally.

"Prada Group continues to invest in its supply chain, consistent with what was announced during our Capital Markets Day at the end of 2021. We have an ongoing commitment to strengthen the industrial backbone of the Group, while being respectful of our long-time suppliers. Today, we are proud to announce more than 400 new jobs which will support the Group's growth in the coming years", stated Massimo Vian Industrial Director of the Prada Group.

This investment, however, also aims to foster the craftsmanship and skills of its employees, thus preserving the group's know-how. Therefore, more than 200 of the "new positions will be filled by students of the Prada Group Academy, where new entrants will learn manual and craft skills" across the leather goods, footwear and ready-to-wear segments.

Founded in the early 2000s, the professional school is responsible for training young talents "who will become the next generation of expert craftspeople". According to Massimo Vian, "the Prada Group Academy will become increasingly crucial for the future preservation of our know-how and the one of the sector".

Image Credits: editphoto.net