Lemon Jelly: 10 years sprinkling happiness into our lives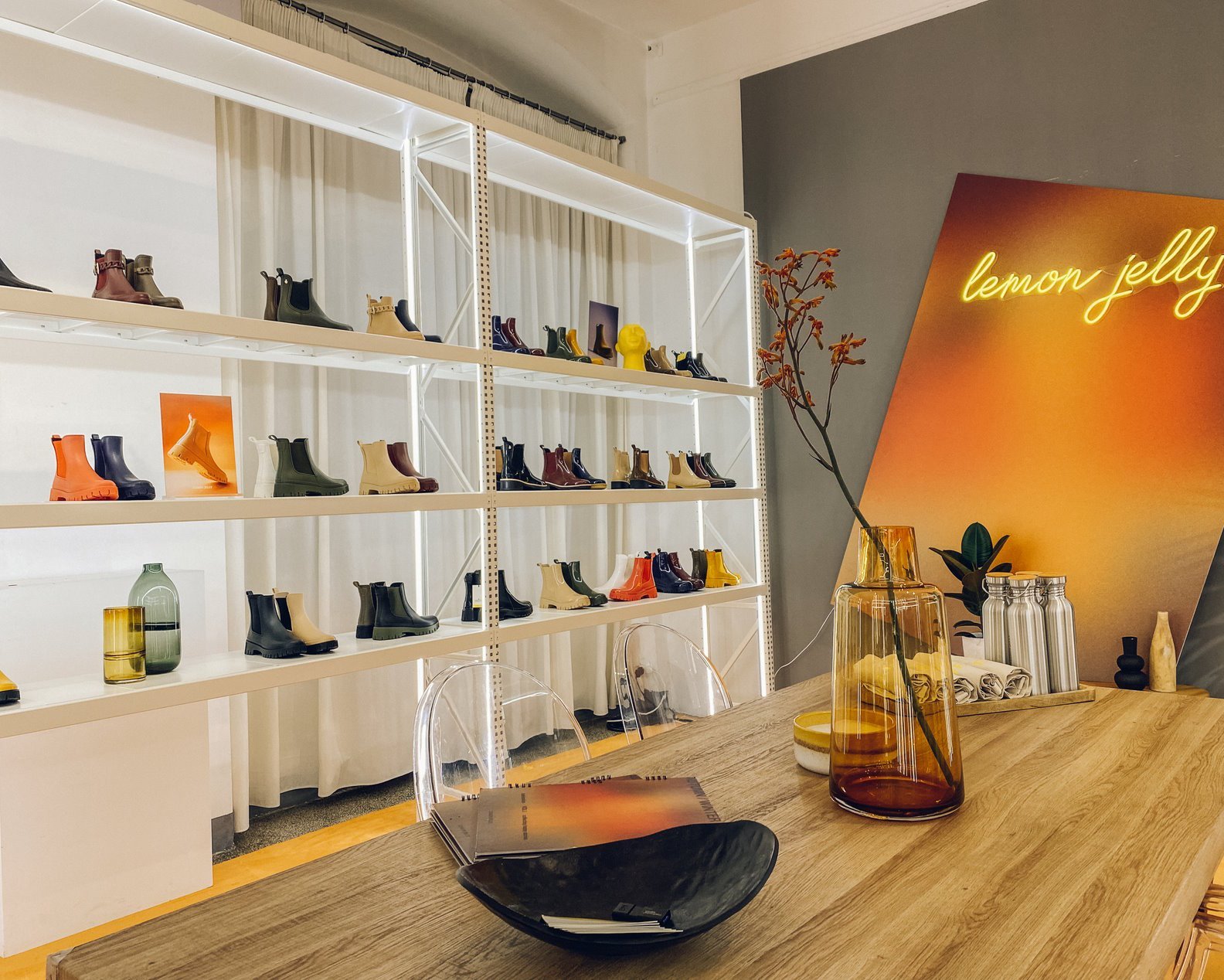 The Portuguese brand celebrated its 10th anniversary with a cocktail party in a private showroom in Milan, where the new collection will be on display for a month. The actress and influencer Olivia Palermo was one of the attendees
The footwear components company Procalçado launched Lemon Jelly on the market in 2013. Ten years later, the brand, known for its injected, coloured and lemon-scented footwear, has already reached thirty markets, with Germany, France, and the US among them. "It's like raising a child, it has been hard work, especially being a Portuguese brand, but it's a beautiful and inspiring project. It has been 10 years of a fantastic experience and some recognition, but I feel there's still a long way to go", admits José Pinto, speaking to the newspaper Dinheiro Vivo.

The head of Lemon Jelly guarantees that the strategy has been honed over the years, whether in the approach to markets or in developing collections. "We are a small brand, worldwide, so we have to focus our energies on products and strategic markets. We have the next decade to start reaching other markets, but, for now, the strategy is of concentration, doing what we set out to do from the beginning, which was to bring innovation to the market with a differentiating brand in injected footwear", he added.

Sustainability has also been a cornerstone of the brand, which has already achieved the vegan seal of PETA (People For The Ethical Treatment of Animals). But by leveraging the know-how accumulated from the production of footwear soles, the incorporation of waste in the production became a reality. "Instead of having a recycled line, we incorporate as much waste as we can into every pair we make. For example, some black boots take 50% recycled raw materials, and their entire interior is constituted of recycled textiles", explained José Pinto.

For more information about Lemon Jelly, please refer to the
brand's website
.
Source and Image Credits: portugueseshoes.pt