Dior buys prints and manual finishings on leather specialist Art Lab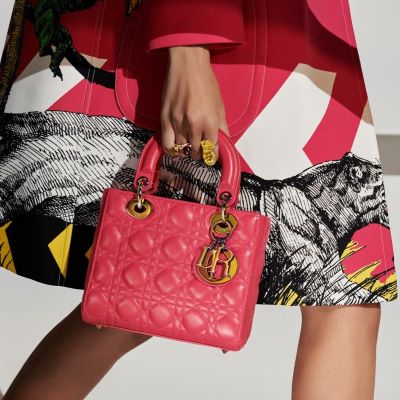 According to the Milanese business newspaper Il Sole 24 Ore, the Parisian-based House has acquired the Tuscan company specialized in prints and handmade finishings on leather
Although no details have been disclosed on the transaction, the news came a week after the admission of Dior's CEO, Pietro Beccari, that the label intends to make an integration across its supply chain in Italy and France. The acquisition of Art Lab, in particular, will enable Christian Dior to boost its manufacturing capabilities in Italy, where it already produces high-added-value luxury goods.

Fashion Network recalls that Dior, which is part of the LVMH luxury conglomerate, already operates two leather goods factories in Naples, and another in Florence, one handbag factory in Lugagnano Val D'Arda, between Parma and Piacenza, and another in Casarano, in the Salento region of Puglia, in partnership with local producer Antonio Filograna-Sergio. The label is also planning to build a new factory for men's footwear near Venice, opposite the facility that produces its women's shoes.

Founded at the end of the 1980s by Marcello Tatoni, Art Lab was a pioneer in digitally printing directly on leather, while also experimenting with a variety of technologies to treat the material. Currently, the company, which employs nearly 70 people, works for some of the world's top fashion labels, providing a complete finishing cycle thanks to its cutting-edge equipment. Based in Santa Croce sull'Arno, Tuscany, the tannery, led by Tatoni's two children, Ilaria Sassetti and Dario Tatoni, and engineer Andrea Balleri, has generated a revenue of approximately 5 million euros in 2020.

LVMH
The LVMH group's Métiers d'Art division had already invested in the Italian leather sector, with the purchase of the leather tannery Ally Projects and the acquisition of a stake in high-end leather ready-to-wear producer Roban's, both based in Tuscany. Furthermore, just last month, Fendi inaugurated a handbag factory in Firenze and both Givenchy and Louis Vuitton are projecting a similar investment in the region.








Source: Il Sole 24 Ore and Fashion Network





Image Credits: luxurylondon.co.uk