US families anticipate spending the same or more on shoes for Back-to-School season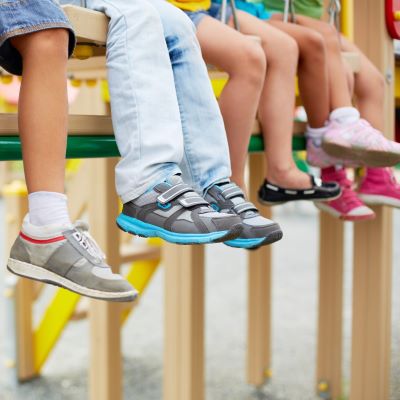 According to a national consumer survey, 78% of US families are expecting to spend the same or more on shoes for the Back-to-School season despite recession fears
The survey, conducted by the FDRA (Footwear Distributors & Retailers of America) and Next-Gen Experience Management company First Insights, aims to help companies understand how soaring inflation and a potential recession can impact this year's back-to-school shopping season, as well as assessing the economic health of the footwear industry overall and consumer behaviour shifts.

"FDRA's recent survey of 100 of the top Shoe CEOs revealed their biggest concern as we start the Back-To-School season is no longer supply chain issues, but consumer behaviour shifts as the economy slows and inflation continues to eat into pocketbooks. That is why this report is so important, because it gets us closer to understanding where families plan to shop, how much they are expecting to spend, and what is influencing their choices", explained said FDRA's Senior Vice President Andy Polk.

The report, produced from the inquiry to 691 households with children ages elementary school to college in June, shows that 78% of families plan to spend more the same as last year on kids' shoes, while 63% of families expect to spend 75 US dollars, or less, per pair, as compared to 81% in the prior year's survey. In addition, 36% of the surveyed have indicated that are anticipating spending at least 200 US dollars on back-to-school shoes this season, more than doubling last year's rate (17%), and a "record-breaking" 21% will purchase exclusively online.

The national footwear consumer survey also found that 67% of families have decided to shop more online due to higher gas prices and 29% are already spending at least 300 US dollars more per month on their total purchases, on a comparable basis to 2021.

Image Credits: fashion-history.lovetoknow.com