US labour market powers ahead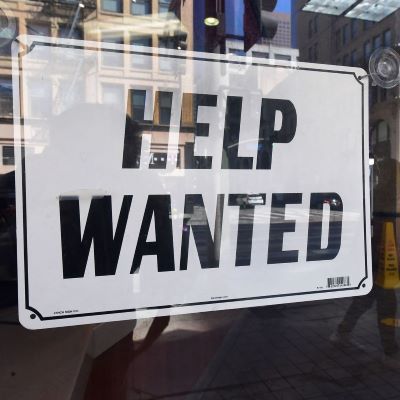 Despite recessions fears, the US Bureau of Labour Statistics reported that employers hired far more workers than expected in June. Wages continued to rise at a steady pace
The survey of establishments showed that nonfarm payrolls increased by 372 000 jobs last month, in line with the average monthly gain over the prior 3 months, and it is 524 000 jobs or 0.3% down from its pre-pandemic level in February 2020. Private-sector employment has recovered the net job losses due to the COVID-19 pandemic and is 140 000 jobs higher than in February 2020, while government employment is 664 000 jobs lower.

The data also indicates that a "notable job growth" occurred in June in professional and business services, leisure and hospitality, and health care. Employment in professional and business services, which grew 74 000 jobs last month, is 880 000 jobs higher than in February 2020. The leisure and hospitality sector added added 67 000 jobs, but is yet down by 1.3 million jobs, or 7.8%, as compared to February 2020. Overall employment in health care rose by 57 000, and is below pre-pandemic levels by 176 000 jobs, or 1.1%.

Average hourly earnings increased by 0.3% in June, after gaining 0.4% in May, lowering the year-on-year increase to 5.1% from 5.3% in May. Despite the deceleration, wage pressures remain robust, with average hourly earnings for production workers increasing by 0.5%. They were up by 6.4% year-on-year.

Last month, the unemployment rate remained at 3.6% for the fourth month in a row, with 5.9 million unemployed persons. These figures are "little different" from the ones recorded in February 2020 (3.5% and 5.7 million), before the COVID-19's first outbreak.

Recession
Despite the gross domestic product contraction in the first quarter of 2022 and several reports ranging from consumer spending to housing and manufacturing that left most economists expecting a new decline in GDP in the second quarter, others speak of a different type of recession. "But if the U.S. economy is in or about to enter a recession, it would be a recession of a vastly different nature than that of other historical downturns" said Noah Williams, an adjunct fellow at the Manhattan Institute, to Reuters. "Recessions have largely been characterized by declines in employment, typically starting with slowed hiring by businesses. Such slowing has yet to happen on a broad scale", he concluded.








Image Credits: barrons.com